Are you reluctant to camp because you still have a kerosene lantern and bulky canvas tent? Well the items in this article will open your ideas to the awesome camping gear now available.
This article contains affiliate links. If you click a link and buy something I may receive a small commission at no extra cost to you. As an Amazon Associate I earn from qualifying purchases. For more information please see the Disclosure page.
List of Cool Camping Gear – Do you already have these items?
1) LED Collapsible Camping Lantern
Lantern technology has come along way since the smoky, putrid stink of a kerosene lamp. If you are still risking your life and limb with a flame lantern you gotta check out a new LED lantern like this compact, collapsible lantern from Vont.
This is a very highly-rated and popular LED lantern that you can get as a 4-pack on Amazon.
2) Telescopic Campfire Roasting Sticks
No more slicing up your thumbs trying to whittle a weenie stick!
These telescopic campfire roasting sticks fix that. They compress down to only 10 inches long!
And you use your thumb to rotate stick so you don't burn your marshmallow or hot dog. Pretty cool.
So if you want to roast a s'more then check out these sticks.
Check out this 6-pack of rotating, telescopic wiener sticks.
Want more ideas like this? Click here to check out 33 awesome Campfire Accessories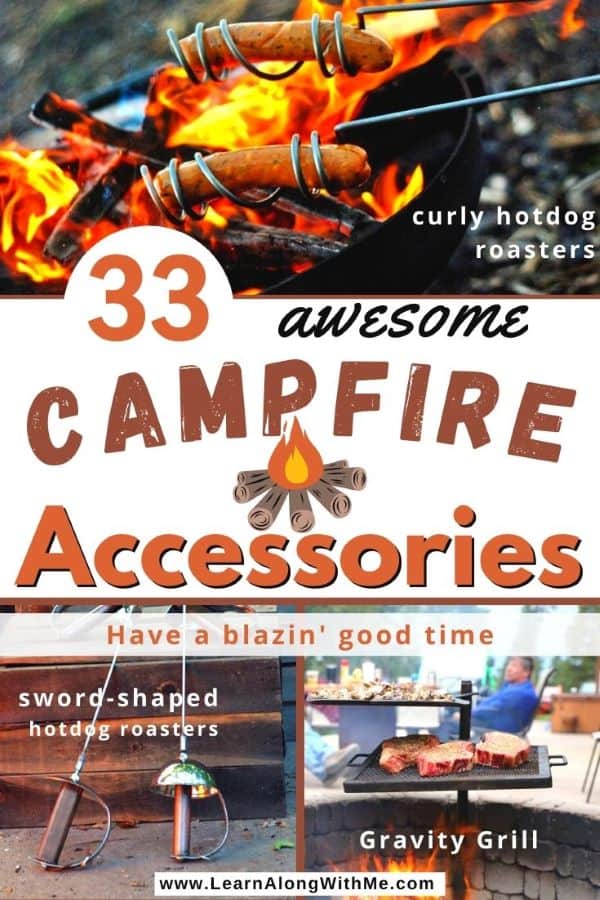 3) Kitchen Utensil Travel Organizer (17 piece set)
A portable kitchen utensil organizer like this would be good for camping or even picnics.
This 17-piece camping organizer set comes with a cutting board, ladle, spatula and lots more tools to help make your campfire cooking easier (and maybe better?).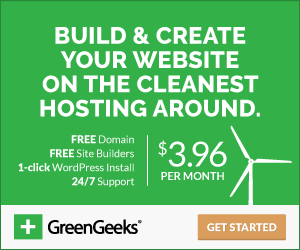 4) Camping Cookware Set
Unless you're camping in your own backyard, you're going to need some camping cookware to prepare your camping meals. Here is a lightweight camping cookware set made of anodized aluminum. It has a little pot, a pan, a lid, some bowls, and even a burner that screws onto a small propane bottle.
5) Portable Gas Cook Stove (by Coleman)
It can be tricky and require practice to get nice even heat while cooking over a campfire. If you aren't good at this and want better control over heating your camp food you can check out propane stoves like this classic one made by Coleman.
You can find these stove at most local retailers, but if you can't you can check out the prices below at these popular online retailers.

6) Camping Kettle
If you don't want to miss your morning coffee (and I don't blame you!) there are camping kettles like this one from the company Overmont.
Pair it with a French press and some ground coffee beans and you'll have a delicious morning coffee sitting around the campfire.
7) Camping Hammock
I've never thought about taking a hammock camping: I always think of them as backyard or patio retreats.
But it makes good sense. After a long day fishing, hiking or exploring you could relax in a hammock and enjoy nature.
This hammock looks awesome. It makes me want to get one.
And a camping hammock is lightweight, portable way to keep yourself off the ground.
8) Campfire Sandwich Maker (Pie Iron)
These cast iron pie irons are another great option for campfire cooking.
This particular one by the company Uno Casa is about 8 inches wide, and it comes with 2 different lengths of removable handles. So you can get closer or farther from the fire as required.
You can put the two cast iron plates together to make yummy sandwiches, or you can use each plate separately to fry up some eggs, sausages, etc…
With any campfire cooking, be careful and let the sober adults do the campfire sandwich making.
Check out these 33 awesome Campfire Accessories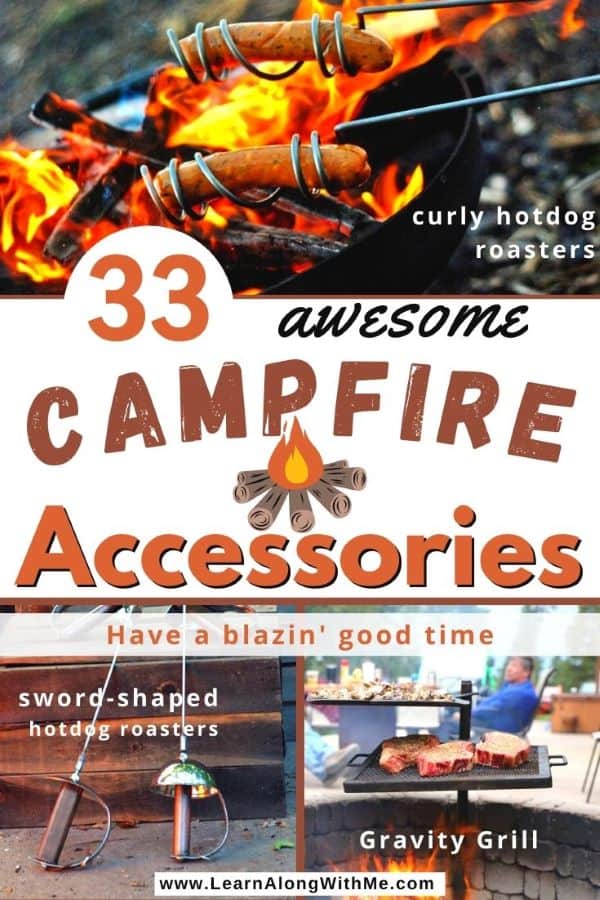 9) Camping Cot
Does the idea of waking up on the cold ground put you off?
If so, check out this camping cot by Coleman.
It'll help keep you off the ground and hopefully the cold morning dew.
Want to see more cots?
Check out our article on 15 popular Camping cot options
10) Multi-Tool –> 12 in 1 Tool
I absolutely love my multi-tool. I received mine as a gift, and it has been the most useful gift I've ever got.
Mine is from MEC (Mountain Equipment Co-op) but I see the one below from Amazon has many of the same tools as mine.
The tool I used the most (by far) is the pliers. I have my multi-tool with me at all times – it is always in my pocket – and I use the pliers to pick up pieces of garbage at the playground. It is disgusting how much garbage people throw away at a kid's play park!
Anyway…I find my multi-tool very useful and not just when I'm in the bush.
11) Collapsible Wash Basin for Camping
If you want a way to help stay clean while camping, and do dishes, but you don't have a lot of room then check out this collapsible wash basin. It is a 2.25 gallon size, and actually comes as a 2-pack. You could use one for soapy water and the other for rinsing your dishes.
If you want other ideas to help get clean and stay clean while camping check out my blog post.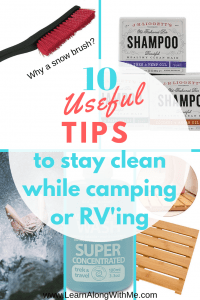 12) Sleeping Bag Liner (aka camping sheets)
Jeez, why didn't I think of this! In fact, I didn't even know these things existed but it's so smart!
Instead of sleeping directly against your sleeping bag, you line your sleeping bag with one of these zippered polyester sheets.
Then when you get home from camping, take out the liner, wash it, and then you'll probably only have to air out your sleeping bag by hanging it.
Sleep in comfort inside one of these silk-like sheet sets.
13) Camping Clothesline Ideas
When you're camping you don't want to hang your wet, washed clothes from a dirty tree branch. And luckily there are lots of camping clothesline ideas out there.
You could hang your clothes from some nylon rope strung between trees, or buy one of the dedicated portable camping clotheslines shown below.
Wind-up Portable Clothesline
This is a nylon rope inside a wind-up body that'll allow you to hang your clothes while camping.
If you want more info on this handy portable clothelines, check it out.
Elastic 10-feet Clothesline Kit
This is a popular, portable clothesline made of a stretchy elastic cord that can be stretched up to 10-feet across.
14) Folding Coleman Camping Chair
Here is a classic, folding camping chair made by Coleman. They are lightweight and they're great for camping, picnics and watching sporting events.
They even have an insulated cooler bag on the armrest that'll hold up to 4 cans.
You just never know if your campsite will have a picnic table, so it's best to bring your own camping chair with you.
Want more camping chair options?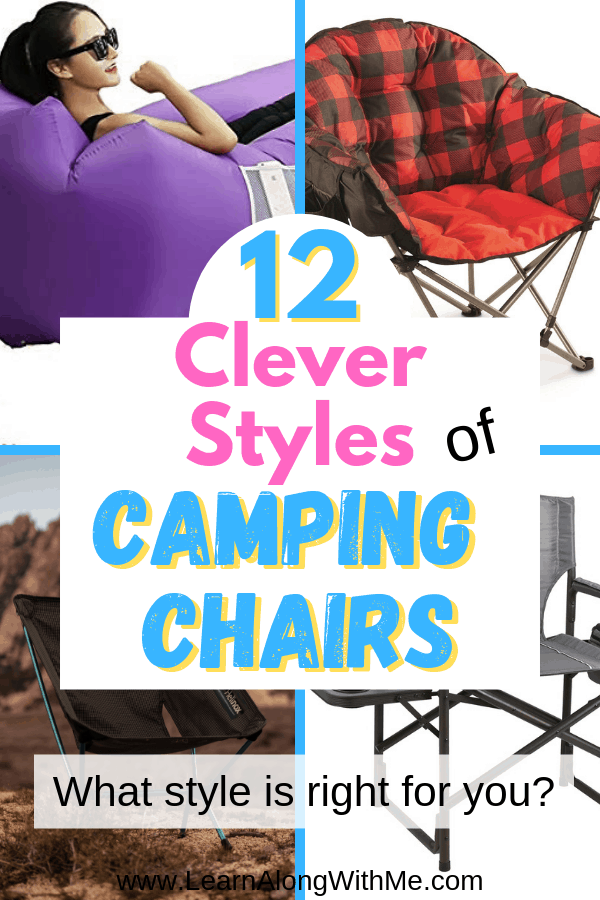 15) Portable Camping Stool
Not everyone wants a large camping chair, so a portable camping stool like this one may be a better option.
It is small and lightweight, yet it'll hold up to 275 pounds.
You might also like…
9 popular Portable Camping Stool options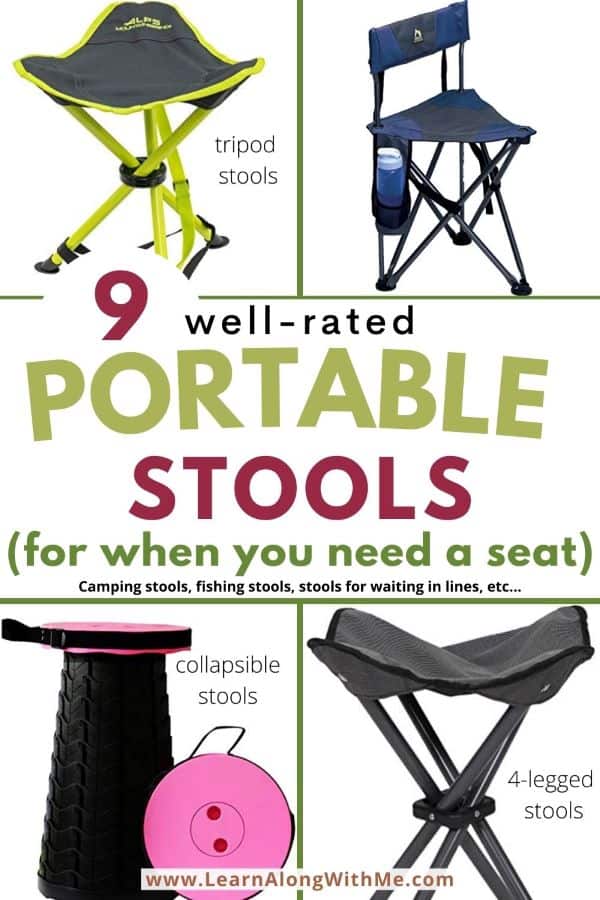 16) Lightweight Camping and Travel Day pack
When you're camping it is good to have a nice lightweight daypack to haul your stuff on daily adventures.
This pack is roomy (35 liters) but it looks more suitable as a day pack. You can pack up a travel towel, some water, some snacks and head out on a fun day hike.
17) Camping Fan to cool you down
Battery technology has come a long way, and because of this you can get lightweight, rechargeable camping fan like this one.
It comes with a hook on top so you can hang it from your tent or camper.
You may also like:
11 popular Camping Fan options
I hope you've enjoyed this list of awesome camping gear.
These are not all essential camping items, but many of these items on this list can make your camping trip more comfortable and memorable.
Up Next:
9 portable Camping Shower Options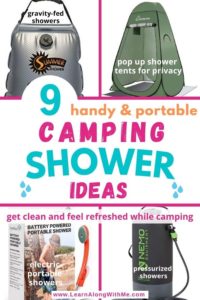 How to Stay Clean while Camping (products, tips and tricks to get clean and stay clean while camping)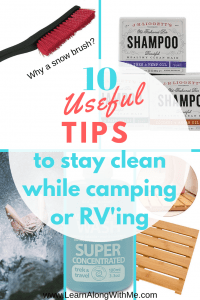 Plus, check out:
RV'ing with your Dog (camping with your dog isn't always fun but these products and tips should help make it less stressful)