Are you reluctant to camp because you still have a kerosene lantern and bulky canvas tent? Well the items in this article will open your ideas to the amazing camping gear now available.
This article contains affiliate links. If you click a link and buy something I may receive a small commission at no extra cost to you. As an Amazon Associate I earn from qualifying purchases. For more information please see the Disclosure page.
List of Cool Camping Gear – Do you already have these items?
1) LED Collapsible Camping Lantern
Lantern technology has come along way since the smokey, putrid stink of a kerosene lamp. If you are still risking your life and limb with a flame lantern you gotta check out a new LED lantern.
This shirt below scream "HIKING SHIRT." Do you have a favorite woodsy shirt?
2) Telescopic Campfire Roasting Sticks
No more slicing up your thumbs trying to whittle a weenie stick!
I have campfire roasting sticks but they have a long handle which is a real pain trying to pack for camping.
These telescopic campfire roasting sticks fix that. They compress down to only 10 inches long!
So if you want to roast a s'more then check out these sticks.
Click here to check out 33 awesome Campfire Accessories







3) Kitchen Utensil Travel Organizer
A portable kitchen utensil organizer like this would be good for camping or even picnics.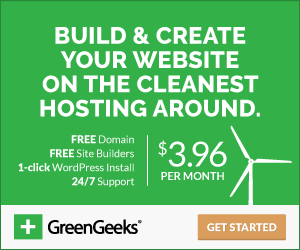 4) Camping Cookware Set
I am definitely not an expert in cooking sets, let alone camping cookware but this one seems pretty popular on Amazon.
Below is a picture of what exactly comes in the set.
5) Portable Gas Cook Stove by Coleman
It can tricky and require practice to get nice even heat while cooking over a campfire. If you aren't good at this and want better control over heating your camp food you can check out propane stoves like this one made by Coleman.
You can find these stove at most local retailers, but if you can't you can click here to see more details on Amazon.




Do you go lightweight camping?
If you prefer to go lightweight, or just simply don't have room for the Coleman stove shown above then check out this single burner option.
It is small and would be a better choice for backpacking.

6) Camping Kettle
If you don't want to miss your morning coffee (and I don't blame you!) there are camping kettles like this one from the company Overmont.
Pair it with a french press and some ground coffee beans and you'll have a delicious morning coffee sitting around the campfire.
7) Awesome Camping Hammock
I've never thought about taking a hammock camping. I always think of them as backyard or patio retreats.
But it makes good sense. After a long day fishing, hiking or exploring you could relax in a hammock and enjoy nature.
This hammock looks awesome. It makes me want to get one.
8) Campfire Sandwich Maker (Pie Iron)
On Amazon they call this thing a pie iron. I haven't heard that term before. I always just called these things a sandwich maker. 🙂 This particular one is about 8 inches wide…that's enough for some big Texas-sized toast.
With any campfire cooking, be careful and let the sober adults do the campfire sandwich making.

Check out these 33 awesome Campfire Accessories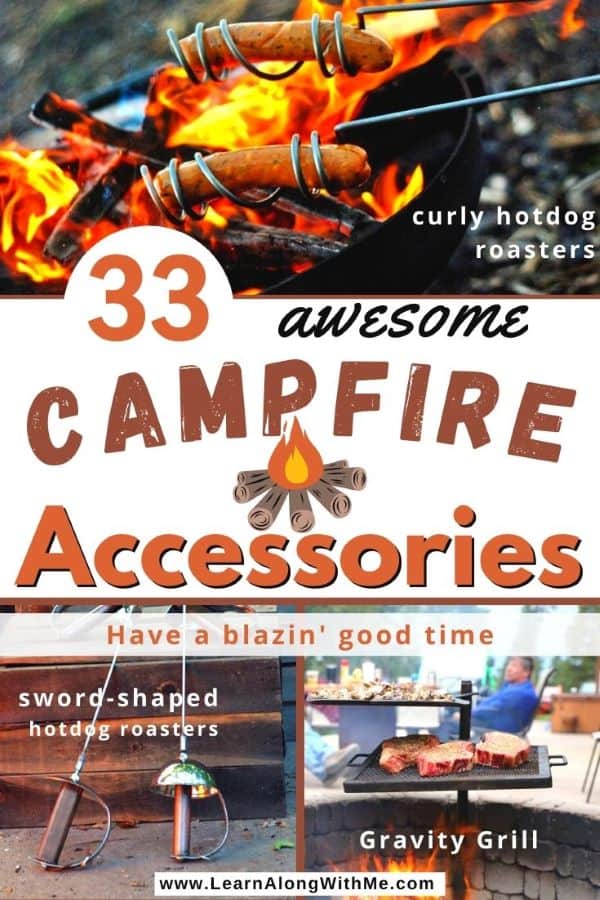 9) Camping Cot
Does the idea of waking up on the cold ground put you off?
If so, check out this camping cot by Coleman. It'll help keep you off the ground and hopefully the cold morning dew.

10) Multi-Tool –> 12 in 1 Tool
I absolutely love my multi-tool. I received mine as a gift, and it has been the most useful gift I've ever got.
Mine is from MEC (Mountain Equipment Co-op) but I see the one below from Amazon has many of the same tools as mine.
The tool I used the most (by far) is the pliers. I have my multi-tool with me at all times – it is always in my pocket – and I use the pliers to pick up pieces of garbage at the playground. It is disgusting how much garbage people throw away at a kid's play park!
Anyway…I find my multi-tool very useful and not just when I'm in the bush.
11) Collapsible Wash Basin
If you want a way to help stay clean while camping, and do dishes, but you don't have a lot of room then check out this collapsible wash basin.
If you want other ideas to help get clean and stay clean while camping check out my blog post.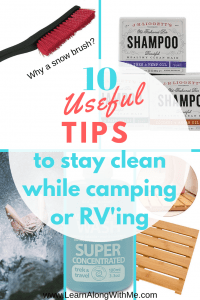 12) Sleeping Bag Liner (aka camping sheets)
Jeez, why didn't I think of this! In fact, I didn't even know these things existed but it's so smart!
I wonder if it minimizes the amount of times you need to wash your sleeping bag? Don't get me wrong I love a clean sleeping bag but I hate washing them.
13) Portable Camping Clothes Line
Don't hang your wet, washed clothes from a dirty tree branch.
Now you can bring a portable camping clothesline with you and string up a dedicated drying line.
14) Folding Camping Chair
Here is a classic, folding camping chair made by Coleman. They are lightweight and they're great for camping, picnics and watching sporting events.




** Check out these 12 Innovative Camping Chairs **
15) Lightweight Camping and Travel Day pack
This lightweight backpack looks pretty cool. It actually folds up into itself and can be stored inside its own zippered pouch.
This pack is roomy (35 liters) but it looks more suitable as a day pack. You can pack up a travel towel, some water, some snacks and head out on a fun day hike.
I hope you have enjoyed this list of cool camping gear items.
If you want some more camping, hiking and RV'ing posts check these out:
Thank you.