Camping in the summer can get hot and uncomfortable. A camping fan can be a convenient way to help cool you down and provide some relief. A fan may not provide the chill of an air conditioner, but even a mild cooling effect can feel so refreshing.
In this article we'll look at:
battery operated fans for camping
rechargeable fan options
some tent fan options
and even a solar power fan for camping
This article contains affiliate links. If you click a link and buy something I may receive a small commission at no extra cost to you. As an Amazon Associate I earn from qualifying purchases. For more information please see the Disclosure page.
11 Camping Fan options to give you some relief from the heat
One of the biggest questions you'll have to answer about camping fans is what power source do you want?
Some of the camping fans on this list are battery operated fans and require you to put batteries into them.
Some of the fans here feature a built-in rechargeable battery, and one even has a solar panel on it for charging.
I'm a little disappointed I couldn't find more well-rated solar powered camping fans. The lack of popular solar fans may be because of the limited size of a solar panel you can fit on a fan. The actual solar panel on the fans is quite small and its hard to make electricity when the panel isn't very big. (Isn't collecting as much sunlight as larger panels.)
So what you may want to do instead is get yourself a dedicated, portable solar panel and charge up one of the rechargeable fans shown below using the panel.
(Our pop up camper has a solar panel on top and it has a USB port on the solar panel controller so we can charge USB devices like phones and fans. It comes in handy.)
Let's have a look at the list of camping fan options.
1) O2 Cool Personal Necklace Fan
When I first saw this picture I didn't really understand how this would help cool you down. "Wouldn't it just blow the air away from your body?" I wondered.
And no, it doesn't blow the air away from your body. It blows the air upwards towards your face through those little vents at the top of the device.
It has an adjustable strap so you can raise or lower the fan from your face. And it has a single-speed fan.
It takes 2-AA batteries (not included). And the amount of time the batteries last seems to depend on the quality of the batteries you use, and how often you're running the fan.
This will help if you are sweating on your face, or you could mist yourself with a water sprayer for a great effect. (This doesn't come with a water mister. Stay tuned though…we do list one further below.)
CLICK HERE to see more details on Amazon.
2) Rechargeable Fan with Light (Amazon)
This is a popular rechargeable fan with an LED light that would work well for camping.
It has a variable speed fan so you can adjust it to whatever speed you want. The fan portion of the unit rotates up and down so you can direct the air current towards yourself.
And the LED light that you see on top has a low, medium and bright setting.
The built-in rechargeable battery can be recharged in 5-6 hours using the USB-C port on the back of the unit. And they claim it will run 8 hours or longer once charged.
There is a hook attachment on the bottom so you could use this as a hanging tent fan too.
Want to see what others say about this camping fan?

3) Small Hanging Camping Fan for a Tent
Here is a rechargeable, compact camping fan that also has an LED light.
You can't tell by this photo, but this camping fan is small. It is roughly 5-inches wide by 7-inches tall and about 2.5-inches thick.
So this is compact and should be easy to pack with your other camping stuff.
It has a hook in the base so that you can suspend it from your tent to help cool you off while you're trying to sleep.
The built-in rechargeable battery should last more than 4 hours (on high speed) and even longer if using a slower speed. There are 3 fan speeds to choose from, and 3 levels of brightness for the LED light.
CLICK HERE if you want more details of this small camping tent fan.
4) Rechargeable Camping Fan with Light and Remote Control (Amazon)
This well-rated camping fan has:
3 speed fan
3 brightness levels for the LED light
6 hours or longer run time (depending on fan speed)
rechargeable 5,200 mAh battery
a REMOTE CONTROL
The remote control for the fan doesn't seem like a big deal if you're using it in a small tent, but being able to switch on the light using the remote control is a handy feature.
5) Solar Powered Fan for Camping (by BUSYPIGGY on Amazon)
I had a hard time finding an extremely well-rated solar fan…but I did discover this one on Amazon that most people rated positively.
It has a built-in 4,000mAh battery that can be charged using a USB plug, or via the device's solar panel.
I've read that people charge the battery using the USB, and then top it up using solar while they're camping.
Want more details on this solar powered camping fan?
Click here to see it on Amazon.
6) Coleman Camping Fan (Walmart)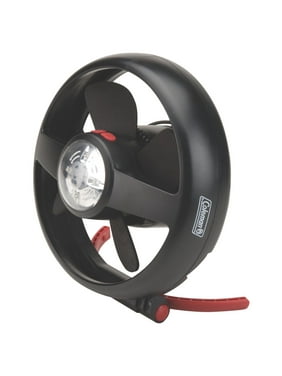 Coleman has been making camping equipment for long time. This is their tent fan that can be hung from your tent, or placed on a table.
But it seems a little strange to me…the rechargeable battery pack is sold separately.
You can use four D batteries to power it, but those aren't cheap. So you could either buy the Coleman CPX rechargeable battery pack, or buy rechargeable D batteries and a battery charger.
You can click here to see it on Walmart.com but I think there are better options on this list.
7) Ryobi Bucket-top Water Misting Fan
If you're camping on a hot day and you want some relief, Ryobi makes this cordless 18-volt bucket-top misting fan. You can either hook the device up to a garden hose, or sit it atop a bucket of water.
It sucks up the water and sprays a fine mist of water in front of the fan. You can adjust the fan speed to high or low, and you can adjust the amount of mist sprayed (high, low, and off).
You probably won't want to use this inside your tent because of the moisture but it'd be great to set up at your campsite and enjoy the cooling sensation of the mist and fan.
This is available at the Home Depot.
8) O2cool 10-inch portable camping fan with lights
This 10-inch diameter, battery-powered fan has LED light bars on the side of the unit.
It has a 2-speed fan and 3 brightness levels for the LED lights.
RVers with electrical hookups like this unit because you can plug it into AC power…
…but it DOESN'T come with the AC adapter itself (which is annoying).
The big downside to this particular fan is that the AC adapter isn't included.
Or the other option is that it runs on six D batteries. (You may want to look into rechargeable D batteries if you're coming to be using regularly as a camping fan.)
CLICK HERE to see more details.
9) Rechargeable Fan with Clamp
This clamp-on fan is 8-inches in diameter and has a 10,000mAh rechargeable battery that can be recharged in about 6 hours, and then can last 12 hours or more depending on the fan speed.
Speaking of fan speed, it has 3 fans speeds (low, medium and high) plus something they call natural mode (which I don't fully understand…I think it is variable, random speeds?)
It has two types of USB ports at the back of the fan, and it comes with a USB cable, but you'll need your own USB adapter to be able to plug it into a wall. (They say it allows for 5volt-2amp fast charging…if you don't have a USB adapter already, you can get them here.)
10) Rechargeable 12-inch Floor Fan (by Geek Aire)
The company Geek Aire makes this 12-inch diameter floor fan. It is a battery operated fan featuring a 12,000 mAh built-in battery and metal fan blades.
It is a popular, and well-rated fan on Amazon that you can bring camping with you thanks to its battery. (They claim it'll run up to 20 hours once fully charged.)
Do you have room for this fan with your camping gear?
CLICK HERE to see more details.
11) Rechargeable Handheld Fan with Water Mister
Here is a small, handheld rechargeable fan that has an included water mister feature to help cool you down on hot camping days. The clear piece along the top of the fan is where you put the water.
You'll want one of these for everyone in your camping party because it is a personal fan intended for the person holding it.
The built-in rechargeable battery can last up to 13 hours when you're using the low fan speed setting. (There is also a medium and high fan speed.)
There is only one button on this fan to control fan speed, misting function and a light, so you'll want to read the instructions on how to get the most out of this little fan.
I hope one of these camping fan options will help you beat the heat in your tent or at your campsite.
It is no fun going camping just to spend the whole time sweating and having fitful sleeps.
Up Next:
9 well-rated Portable Stool options (great for camping, fishing, standing in lines, etc…)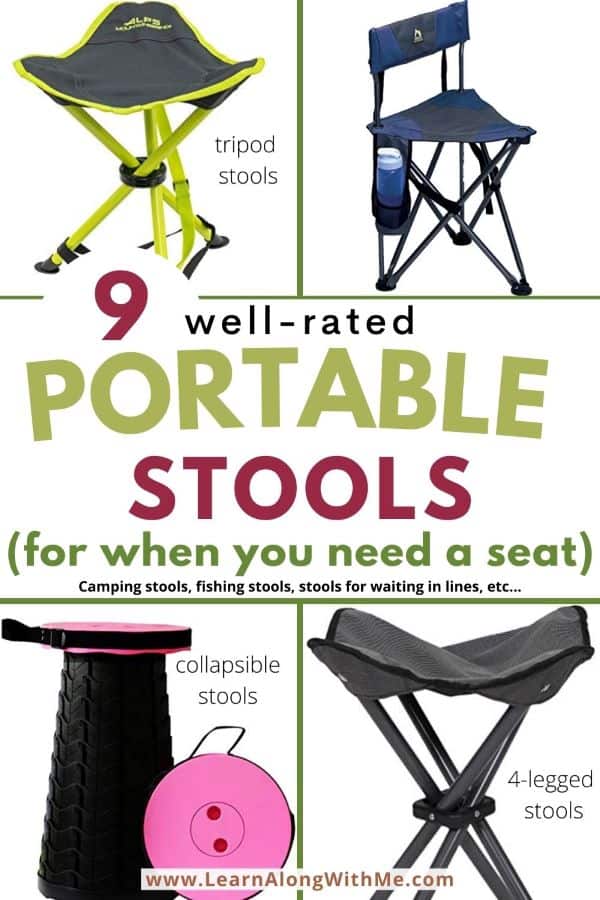 Do you camp in an RV?
61 smart RV Storage Ideas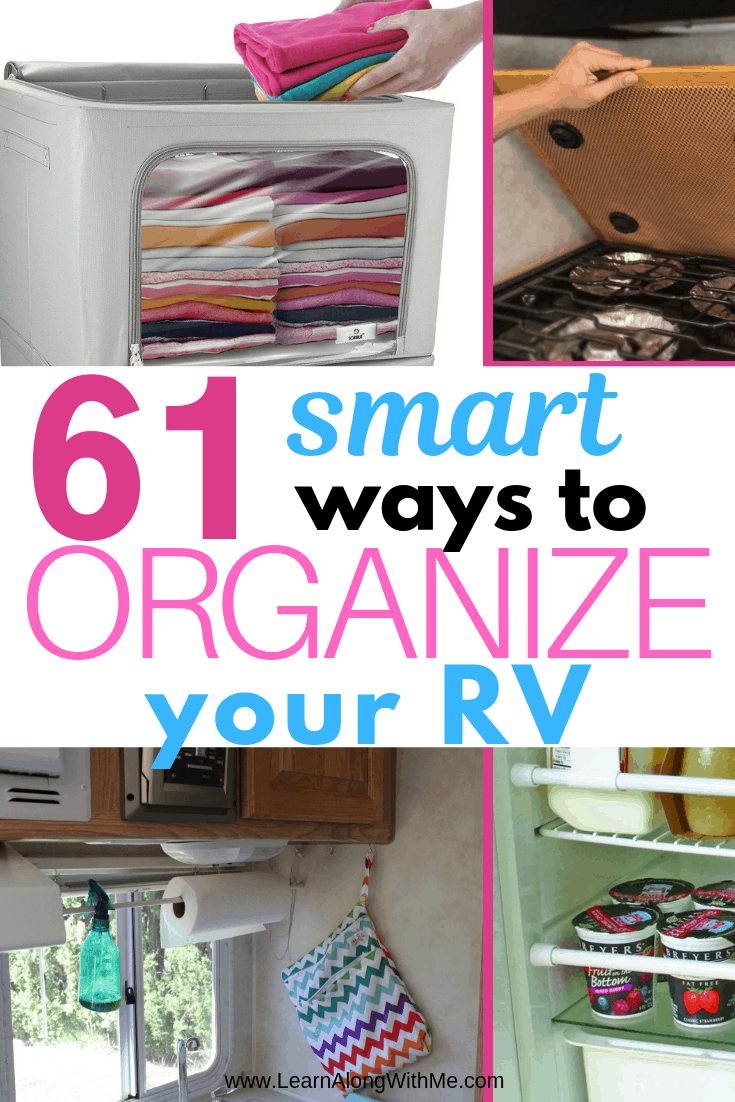 RV Journal and Camping Logbook (keep track of your camping trips and memories)