Here is a fun, yet challenging word scramble for kids that contain words related to camping. In this free printable PDF there are two pages of word scrambles, and 2 bonus coloring pages.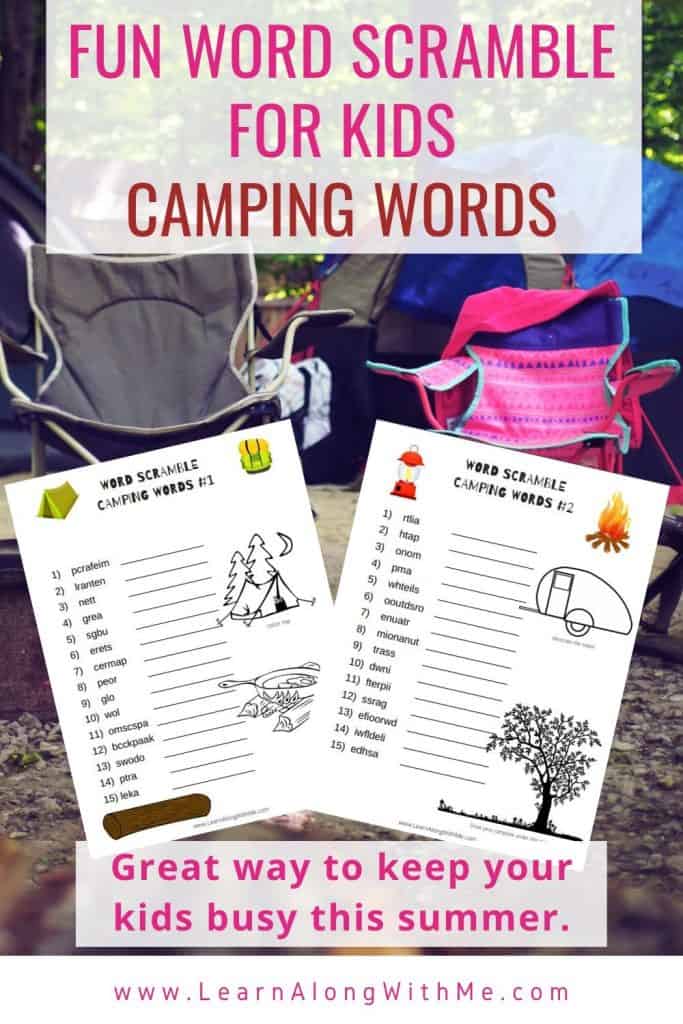 There are 15 scrambled words on each of the work pages, so your child will be able to puzzle over 30 camping words…that should keep them busy for awhile.
And if they get stumped on a word, don't worry, the solutions page is in the PDF as well.
Below is a picture of what the word scramble page looks like.
There are some small pictures to color right on the word scramble.





CLICK HERE TO DOWNLOAD THE FREE PRINTABLE PDF of WORD SCRAMBLES (opens in a new window)
What do you get in the word scramble PDF?
Two pages of word scrambles (15 scrambled words per page)
A solutions page
2 coloring pages with outdoor theme
Once the PDF opens in a new window, you can print it off and start to use it right away. And you only have to print off the pages you want. E.g. if you don't want the coloring pages right now, then just print off the word scrambles and save the coloring pages for later.
Here is what the second word scramble looks like.
Note: Both word scramble pages are included in the one PDF. So you don't have to worry about download multiple pages: I've put them into one PDF for you.
The camping words included in the word scrambles include:
tent
nature
mountain
stars
gear
tarp
owl
bugs
wind
firepit
campfire
wildlife
camper
rope
log
and lots more…
I hope your children enjoy this word scramble with these camping words.