Do you have stacks of old egg cartons at home? Are you wondering what to do with them? In this article we'll look at 25 egg carton uses so you can reuse those old cartons and put them to good use.
This list of uses for egg cartons has ideas for both cardboard egg cartons and for Styrofoam egg cartons.
This article contains affiliate links. If you click a link and buy something I may receive a small commission at no extra cost to you. As an Amazon Associate I earn from qualifying purchases. For more information please see the Disclosure page.

How to reuse old egg cartons? – List of Egg Carton Uses
Below are a variety of uses for egg cartons. Each idea will specify whether the idea pertains to Styrofoam or cardboard cartons,
Not all of these will work for you, but scroll through all these creative ways to reuse egg cartons, and hopefully something will catch your eye.
1) Use egg cartons as seed starters (cardboard egg cartons)
This is a popular way to reuse egg cartons. There are a variety of ways to use cardboard egg cartons as a seed starter for your garden.
Last year I chose to put half an egg shell into each of the egg carton cups, put some soil into the egg shells, then planted a seed.
I labelled each slot so I knew what kind of vegetable I'd planted in each of the individual egg cups.
When the plants sprouted and grew a bit, I removed the egg shells with the seedlings inside, then placed the egg shell right into the ground.
(In all honesty, it didn't work great for me. I think I would have had better results if I would have carefully crushed up the bottom of the egg shell prior to putting it into the ground.)
If I try this again, I may try putting the soil directly into the cardboard egg carton cups and omit the egg shells. If you do this, you should put a poke holes in the bottom of each cup for drainage.
2) Use as Paint Wells for Crafts (cardboard egg cartons)
You can use cardboard egg cartons as paint wells to hold your paint for art projects like shown in the picture above.
This is a good way for kids and crafters to reuse egg cartons.
3) Create a Mixing Paint Palette (Styrofoam egg cartons or other plastic egg cartons)
Use the non-absorbable Styrofoam egg cartons as a palette for mixing different paint colors.
This can be a fun way for kids to learn how to make different colors. A little red, and a little blue and your little one has made purple. These color experiments are fun for kids, and then they get to paint too!
And when you're done the crafts, wash out the paint, let the carton dry and reuse it next time.
4) Create Fire starters (Cardboard egg cartons)
You can make your own DIY fire starters for camping trips or in your fireplace by using paper egg cartons (cardboard).
Fill each cup of a cardboard egg carton with sawdust or dryer lint and pour melted wax over the top.
Once the wax has cooled, cut apart the cups to create individual fire starters for your next camping trip or backyard fire pit.
Then light the cardboard egg cup on fire and it'll spread to the rest of the ingredients creating a handy fire starter.
You may like this YouTube video below where he makes fire start cups using egg cartons and wood chips.
5) DIY Junk Drawer Organizers (cardboard or styrofoam cartons)
This isn't the most elegant drawer organizer you've ever seen, but it is a cheap and effective idea.
The egg cups can work to separate small items. Plus, you can even use the lid of the carton to hold longer items like screwdrivers, pencils, etc…
6) Office Supplies Organizer (both types of egg cartons)
Do you need help tidying up your home office, but you don't want to spend a bunch of money on organizers?
You can use egg cartons instead.
The individual egg cups will work to hold small office supplies like:
paper clips
thumb tacks
staples
rubber bands
erasers
And the lid of the egg carton can be used as a pen and pencil organizer.
7) Use the top of the egg carton as a valet tray for everyday carry items (both types of egg cartons)
You can buy fancy leather valet trays – which do look awesome – or you can use the lid of an egg carton to hold your everyday carry items like coins, keys, wallets, and sunglasses.
It is a great way to keep your stuff together in one spot.
It makes it easy to grab and go.
8) Make your own shipping material (Styrofoam and cardboard cartons)
You can cut up Styrofoam egg cartons and use them as packing material for fragile items when shipping or moving. It is kind of like making your own peanut foam packaging.
Cardboard egg cartons could also be used like this, but they may not provide as much shock absorbency like the foam egg cartons would.
9) DIY Hanging Bird Feeder Tray
You can make your own hanging bird feeder using an egg carton,
Cut the top off the carton. Hole punch some holes in the carton, thread string or twine through the holes and connect the pieces of string in the center to create a central hanging spot.
Put some bird seed in it, hang outside and feed the local bird population.
Do you like feeding birds? You may like our article on fence mounted bird feeder ideas.
10) DIY Craft Organizers and Sorting Tray (both types of cartons)
Need some help organizing and storing small craft or sewing supplies?
You can use egg cartons as a sorting tray for small items, such as beads or buttons.
I've seen where people glue a pin cushion to the egg carton so they can keep their needles there too.
11) Egg carton caterpillar craft (primarily cardboard egg cartons)
This is a very popular egg carton craft for children and they have so much fun making them.
You don't need many craft supplies either. You can make a basic version with just a pair of scissors and some glue.
You can paint, add green pipe cleaners for legs and antennae, googly eyes, and pompoms to the cut-out egg cups to create a cute egg carton caterpillar.
There are so many craft projects that you can do with egg cartons. This website here as a big article dedicated to egg carton crafts.
12) Hardware Organizer (both types of cartons)
Do you have a mess of mixed-up hardware like screws, bolts, nuts, washers, etc…?
During the sorting process you can use egg carton cups to separate "like with like". Put the same size bolts together, the nuts together and so on.
Since egg cartons aren't the most durable storage solution, you may want to transfer the sorted hardware into a different organizer for long-term storage.
But this shows that egg carton uses go beyond just crafts and gardening.
13) Organize jewelry (both types of cartons)
You can use a Styrofoam or cardboard egg carton to organize and store small jewelry items like earrings and rings.
This option may be best suited for kids who don't have expensive jewelry, but at least it'll make it easy to find your earring pairs.
14) Impromptu Ice Cube Tray (Styrofoam egg cartons)
I haven't tried this myself, but I've read about people using well-cleaned Styrofoam egg cartons as make-shift ice cube trays.
This article from the Huffington Post claims that the ice doesn't stick to the carton. (I don't think this would work well at all with cardboard cartons because the ice would likely stick to the porous cardboard.)
If you're a little leery to put use these ice cubes directly into your drinking glass, you could reserve the ice cubes for keeping a cooler cold.
15) Create a mini greenhouse
Use a Styrofoam egg carton as a mini greenhouse to protect small plants from cold weather.
Simply place the egg carton over the seedlings at night and secure it down as best you can.
Remove in the morning so the seedlings can have light, or use a see-through plastic egg carton lid.
16) Grow Onions
I came across this article that tells you how to grow onions in egg cartons.
It doesn't sound like the easiest process, but if you want to tackle a gardening project, check it out.
17) Hold Golf Balls
Another popular way to reuse egg cartons – well, for golfers at least – is to hold golf balls.
Here the golf balls are stored in a flat, 30-pack egg carton, but you can also use a 12-pack egg carton with a lid to pack them around easier. (A little more portable.)
Want some other ideas on golf ball holders? Check out our article on Golf Ball Storage Ideas.
18) Use in a Worm Farm (cardboard egg cartons)
This PDF from the University of California describes how to build a worm farm, and how to use cardboard egg cartons in your worm farms.
This is another way you reuse egg cartons to help your yard and garden because you can use the worm composting as a fertilizer.
19) Put them in your compost pile (cardboard egg cartons)
You can compost your cardboard egg cartons in your home compost bin. Tear them into small pieces to enhance surface area so they'll break down quicker.
20) Store Christmas Ornaments (all types of cartons)
You can use your old egg cartons to store small Christmas ornaments like round baubles.
Put your ornaments into the egg cups, and close the lid. It is a quick and easy way to store fragile ornaments. (Because egg cartons are designed to store fragile things, i.e. eggs.)
Then carefully put the carton inside your Christmas tote.
If you're reading this around Christmas time, you may also like our articles on Christmas light storage ideas and wreath storage ideas.
21) Organize Condiments in the Fridge
Some people place the bottom of the egg carton onto their fridge door shelf. Then they turn their condiment bottles (like mustard) upside down and put the spout of the condiment bottle into the egg cup.
This is particularly useful when you're nearing the end of the bottle and you want to make it easier to get the last of the sauce out.
22) Make Decorative Egg Carton Wreaths
This is another egg carton craft, but this one is better suited for adults because it uses a hot glue gun. (Or do this step for your young children.)
You make an egg carton rose out of cardboard egg cups, then glue them to a wreath. (You can also make other egg cup flowers if you don't like roses.)
It looks pretty and very decorative.
Watch the video above for the step by step instructions.
How do you store your wreaths afterward? Check out these wreath storage ideas.
23) Make Paper Clay for modeling and crafts (cardboard egg cartons)
This looks so awesome. I've done paper mache before, but I've never made paper clay like this before.
The actual process of making the clay looks simple and easy…but doing the crafts like these YouTubers will take years of practice.
And below is a video where a woman makes some a side table that looks like a tree branch…but she made it out of cardboard tubes, egg carton clay and some serious skills! Check it out.
24) Make Cat Toys
You can make your feline friend some toys by using cardboard egg cartons.
You can put some cat treats into the egg cups, then set a round cat ball on top of the treats so the cat has to figure out how to move the ball to get at the treats.
25) Controversial Use as Soundproofing Material
I've heard of people traditionally using Styrofoam egg cartons as a soundproofing material for recording studios or music practice rooms. They'd staple or hot glue gun the cartons to the wall.
But it "sounds" like it doesn't work too well.
I found various resources on the internet – including this one – that say that egg cartons do very little to deaden sound.
So instead of bugging all your neighbors to collect their leftover egg cartons, if you really want to soundproof a room, you may want to look at other options.
I hope you've enjoyed this list of different egg carton uses (besides just storing eggs).
There are so many ways to reuse egg cartons from crafts to storing stuff, to helping you organize drawers to making fun cat toys to keep your feline friends busy.
So, before you recycle your egg cartons, think about what kind of cool things you can do with it.
(I want to try making that paper clay!)
If you like repurposing stuff, you may like our article dedicated to repurposing mason jars.
Plus, you may like: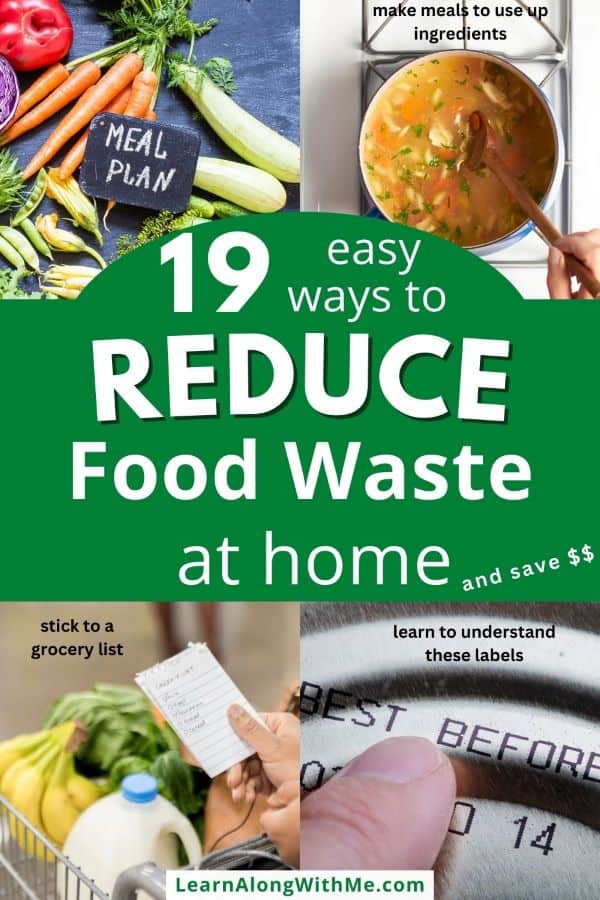 Easy ways to reduce food waste at home (save money and help the planet)
Thank you for reading.
Tim from LearnAlongWithMe.com