Are you wondering about a photo backdrop for your wedding? Or perhaps you need some privacy for your deck or patio? If so, a hedge wall may be just what you need.
In this article we'll look at what a hedge wall is, 7 reasons why you might want one, and even some options on where to get them.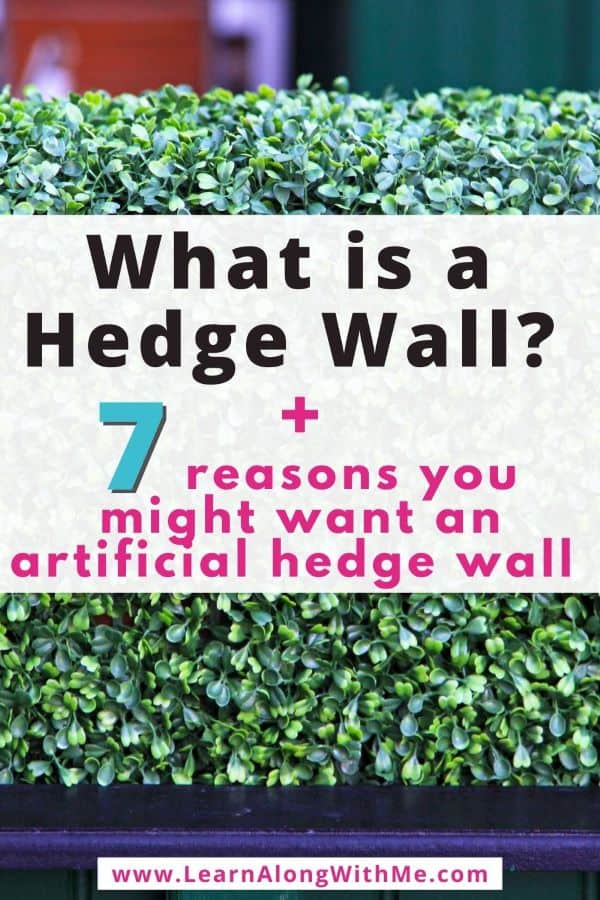 This article contains affiliate links. If you click a link and buy something I may receive a small commission at no extra cost to you. As an Amazon Associate I earn from qualifying purchases. For more information please see the Disclosure page.
Please note: This article contains some Instagram photos from publicly shared Instagram accounts of businesses. If your business is featured in this article and you don't want the free attention or publicity, please contact me and I'll replace your photo.
What is a hedge wall? [2 common definitions]
There are two common definitions and interpretations of a hedge wall.
The first type of hedge wall is a free-standing 3-dimensional wall draped in artificial hedges or natural living hedges that can act as a lovely privacy screen or backdrop for photo opportunities and media events.

Many homeowners put these self-standing hedge walls on their deck or patio to block the neighbors or obscure unsightly views. (You'll see an example below.)

The second definition of a hedge wall is where you install artificial hedge panels over top of an existing wall structure to create a greenery wall. It can help provide some texture and color to an otherwise ugly wall.
This article will primarily focus of artificial hedge walls and not living hedges or living hedge walls.







Hedge Wall as a Photo Backdrop
This lovely example from Instagram (shared by theSimpleLuxeRentals) shows how great a hedge wall can be as photo backdrop. It gives so much texture and appeal.
Hedge walls have become super popular as backdrop for weddings and grad pictures.
Artificial Hedge Wall as a Privacy Screen
This photo from Instagram (by epicpartyteam) shows how free-standing hedge walls can make a good privacy screen.
Imagine some of these on your deck or patio…block out snooping eyes or ugly views.
Natural, Living Hedge Wall
A living hedge can make a great hedge wall that can actually get better over time as it grows and fills in.
It does require more patience and care than an artificial hedge wall, but it can have added benefits such as attracting wildlife and having a natural smell. (Thought some people may view these as negatives.)
Boxwoods are a popular hedge option, but they are slow growing.
The leylandii hedge (as shown in the picture above) on the other hand, is very fast growing. Click here for more information on the leylandii.
Why would you want an artificial hedge wall?
When I was younger I thought faux plants were the cheesiest thing ever. But now I see benefits that I never considered before.
And as we saw from the examples above there are several reasons and benefits of having artificial hedge walls.
1) Can provide almost instant privacy for your balcony, raised deck or patio.
Once you install artificial privacy plants (like hedge walls) they can provide privacy instantly instead of waiting for real plants to grow and fill in.
2) Low maintenance
Unlike real plants, artificial hedges and artificial privacy plants do not require watering, fertilizing, pruning or disease-diagnosing.
3) They don't attract insects and pests
Artificial hedge walls won't attract bugs like real plants can. So you'll have more time to enjoy the privacy instead of swatting away bugs.
4) Hedge Walls can provide shade
Most of us love getting outside in the summer and enjoying the warmth…but we don't want to get scorched by the sun. A hedge wall – if it is tall enough and placed in the right location – can provide some refreshing shade.
5) Easy to put up and install
Many artificial hedge walls and panels snap together and can be easily attached or stapled to a frame.
6) Hedge walls can make an attractive backdrop for wedding photos
If you're having a backyard wedding or graduation party, a hedge wall can make an attractive and memorable photo backdrop.
7) Hedge walls can block out unsightly views
Does your patio look directly at a brick wall or power pole? An artificial hedge wall can quickly and effectively block out unwanted views.
Can you buy a premade artificial hedge wall?
Yes. If you don't want to make your own hedge wall, you can buy free-standing hedge walls at various stores including hardware stores or Amazon.
Artificial Boxwood Hedge Wall with stainless Planter base
This hedge wall is 4-feet wide by 4-feet tall and 12-inches deep.
The "planter" base is made of stainless steel. I put planter in brackets because this is an artificial hedge wall, so there is nothing to plant. It is for show.
This hedge wall can be used outside on your patio or deck for privacy.
It is only 4-feet tall though. But that should be tall enough to block out the neighbors if you're sitting on your patio chairs.

Small, Artificial Cedar Hedge
This one is really small, only 20-inches tall by 29-inches wide, but it is a free-standing hedge wall that mimics a cedar hedge.
These might work secured to the top of a deck railing to provide just over 1.5-feet of a privacy screen.
I realize the picture above doesn't really provide any sense of scale…
Click here to see more details.
Can you make your own hedge walls?
If you already have a wall on your deck or patio that would be perfect to transform into a hedge wall, you can buy hedge wall panels to make your own greenery wall. [See more below…]
Artificial boxwood hedge panels to make your own Hedge wall
If you want to try making your own hedge wall using artificial boxwood panels, you can buy panels and then attach them to your DIY wall structure.
These artificial boxwood hedge panels are really popular on Amazon…
Click here to see more details.
Unsure of what to secure the boxwood panels to? Check out the video below for a DIY hedge wall tutorial.
DIY Hedge Wall Tutorial
I've read that a good way to hide bare spots is to attach the hedge panels to a black wall or background if possible.
I've heard of some people making hedge walls like these and then renting them out for weddings or parties. That is a side hustle I never would have thought up.
I hope you've enjoyed this look at hedge walls, and the options they can provide for use a privacy screen or as a textured photo backdrop.
Do you think any of these artificial hedge walls or greenery wall ideas will work for your yard, patio or deck?
Up Next:
How to add privacy to a raised deck [9 ideas]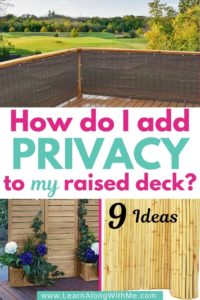 Plus, check out:
8 ways to add privacy to a chain link fence
How to fix the gap at the bottom of a chain link fence (11 ideas)
Need to raise the height of chain link fence? Check out 7 proven chain link fence height extension ideas.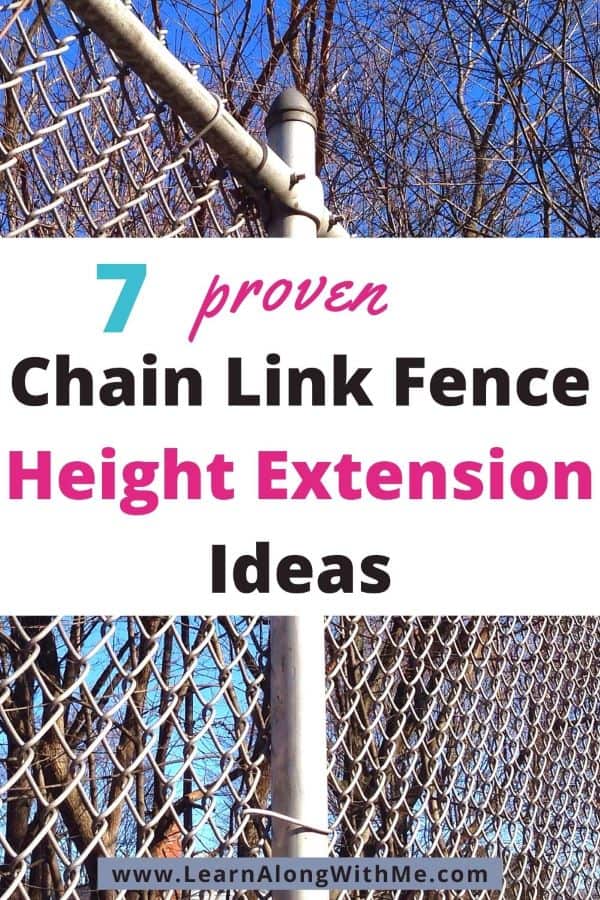 Top 17 Expandable Faux Privacy Fence Options