Create an atmosphere you actually enjoy being in. The atmosphere, or ambience of your office space is more than just functional organizers though. It includes having beautiful decor, uplifting scents, and music you enjoy.
Here are some great Home Office Organization and Decor Ideas to get you started
1) Cute Desk Mat (Etsy)
A desk mat like this pulls double duty. It is functional and provides a work surface for your keyboard and mouse, but it also provides visual highlights to add a sense of design to your desk.
I have only recently started checking out Etsy.com and I'm always blown away by the awesome items on there.
2) Personalized Coffee Mug (Etsy)
Nothing says office work quite like a great mug.  Because who can get through a work day – or any day for that matter – without coffee or tea?
I never got into this show when it was on TV, but my daughter loves it so thanks to Netflix I've watched a lot of it recently.
It's probably the silliest show I've ever seen, but it has some classic characters.
4) Decorative desk organizers
Have you ever worked at a clean, organized desk then tried working at a messy cluttered mess? Which one did you prefer? Where were you more productive?
I can probably guess it was at the desk where you could actually find things!
5) Rustic Desktop Organizer with Lamp (Etsy)
6) Planner
7) Wall-mounted Organization Center (Etsy)
8) Wall-mounted Mail Pockets (Etsy)
9) Another Wall Organizer (to keep your desktop clear)
Here is another great looking wall organizer that you can find on Etsy. I like how this one has hooks down below to hang keys.
---
To create an inviting work space is more than just about looks. Yes you need good home office organization ideas, but you also need to appease your other senses as well. And smells can have a powerful effect on our body (as aromatherapists know). Below are some ideas to improve the olfactory appeal of your home office.
---
For DIY-ers
Plus, check out:
15 handy Under Desk Storage Ideas [get your under desk area organized]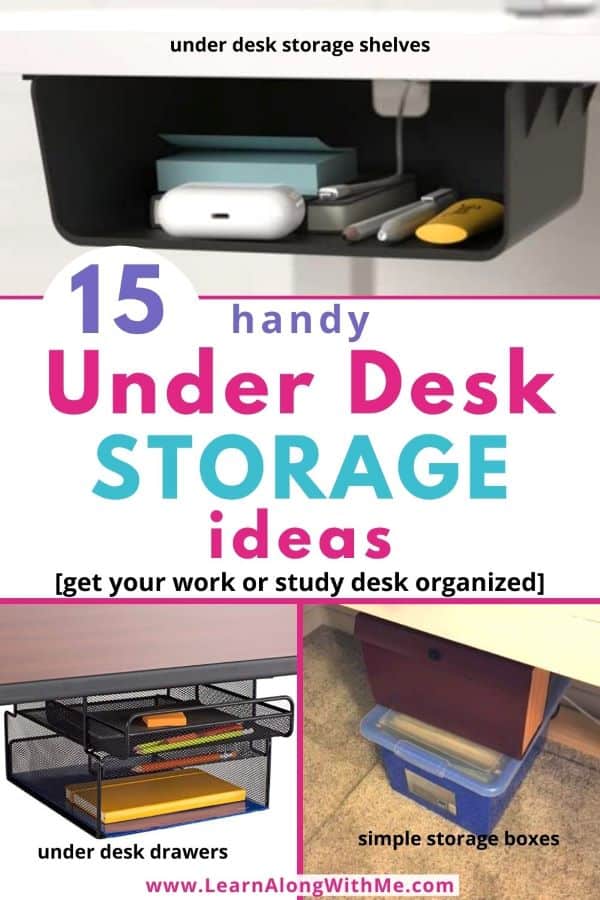 102 of the Best Side Hustle Business Ideas [includes several side businesses you can run from home]