We don't use the same kitchen appliances as our great-grandmothers did. We don't use typewriters like our grandmothers did. So why are we still using the same cleaning tools that they did? In this article we'll look at 7 tools to make house cleaning easier.
This article contains affiliate links. If you click a link and buy something I may receive a small commission at no extra cost to you. As an Amazon Associate I earn from qualifying purchases. For more information please see the Disclosure page.
Below are tools to make house cleaning easier!

I don't like cleaning. Don't get me wrong, I love having a clean, tidy house, but I think the process sucks.
Why are we using the same cleaning techniques from a hundred years ago? Why is cleaning so laborious?
Well a quick search on Amazon revealed a LOT of new cleaning products that I was totally unaware of.
Most of them utilize technology to help you clean: elbow grease not required.
I haven't tried all of these products yet, but because I was surprised, and pleased, to see they exist I thought you might be too!
So here is a list of new cleaning tools to help make your Household cleaning easier.
1) Homitt Electric Spin Scrubber
This rechargeable, cordless spinning scrub brush has adjustable heads to help with different types of jobs.
It comes with a corner brush, two sizes of flat brush heads, and a round bristle head. The manufacturer says it can be used in the bathroom to clean the bathtub, tiles, grout lines, and toilet, and it can be used in other rooms of the house as well.
They claim it not cuts down on cleaning time, but they market it as a way to reduce the aches and pains associated with cleaning.
It is available on Amazon if you want to see more details.
2) Drillbrush Bathroom Cleaning Kit
Do you already own a cordless drill? If not, you may want to get one.
They are super handy around the house, and I just learned that they can make cleaning the house easier too.
The company Drillbrush makes cleaning brushes that go into your cordless drill. And you let the drill provide all the elbow grease!

I love the idea. I want to see if they have one to help with pots and pans. (I hate cleaning pots and pans!)
Click here to see more details for the Drill Brush on Amazon.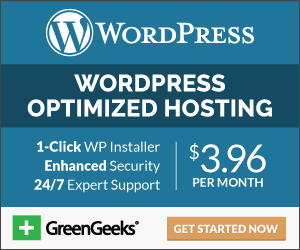 3) RubberMaid Reveal Power Scrubber
The downside to using a cordless drill as a scrubber is they can get heavy. (Obviously depends on your drill).
Rubbermaid makes a little scrubber that looks about the size of an electric toothbrush.
In fact, the head on this scrubber is only 1/2 inch! So it's pretty darn small, but it is apparently very good at cleaning hard to reach grout lines.
Its called the Rubbermaid Reveal Power Scrubber.
It takes 4 AA batteries and they are included when you purchase the scrubber. But unless you want to be tossing out batteries all the time you should look into some rechargeable AA batteries.
Click here to see more details about the Rubbermaid Reveal Power Scrubber on Amazon.
4) Bissell Steam Mop
Do you mop your floor as much as you should or want to? Probably not because it can be a pain in the butt.
And if you don't use bleach or other cleaners how do you know you're actually getting it clean?
Is all that hunched over scrubbing doing anything? Well I came across this Bissell steam mop today, and they claim that the steam will kill over 99% of germs.
Will this help you get cleaner floors?
If you want more details, click here to see it on Amazon.

5) O-Cedar Spin Mop
For years I had a regular yacht mop.
It did the trick most of the time but more than once I broke the plastic squeeze-out part on the mop bucket.
The foot activated spinning mechanism on the mop below is intended to avoid that issue. And it has a triangular head that is supposed to get into corners better.
I don't have this mop or bucket, but it if you think it could help you, click here for more details on Amazon.
6) Shark Deluxe Pro Lightweight Upright Vacuum
Below is the vacuum we purchased about two years ago. It is a Shark Deluxe Pro.
It is a lightweight, upright vacuum.
Its small size is a benefit, but can also be a detriment.
The narrow vacuum head means it is great on the stairs and in tight spots, but it also means that on larger surface areas it takes longer to vacuum. You have to make more passes over the carpet versus larger vacuums.
It is a bag-less vacuum and because the dirt collection compartment is pretty small you also need to dump it out fairly frequently.
(Looks like a missed a spot on the carpet in the picture above. I see a small piece of fluff or something. That isn't a knock against the vacuum though. For a small unit I think it does a good job.)
And it's way easier to pack it around than our old 80's era canister vacuum was.
You can disconnect the top part of vacuum and put on a variety of attachments.
The narrow tube attachment makes it very convenient for vacuuming along the top of baseboards and along the edges of the floor.
One thing I don't like about, which I show in the pictures below, is that if you want to use the top piece as a handheld vacuum you need to take off the whole spool of cord.
This is probably just me being nit picky though because it really isn't THAT big of a deal.
So if you are need of a vacuum and want a small, lightweight vacuum you should check this vacuum out.
I'm not sure if they've changed the look of ours since we bought it, but I see a very similar one on Amazon. (May not be exactly the same as ours though.)
7) Microfiber Clothes
People used to use paper towel all the time, and throw it away without thinking about it.
Now with more and more people going toward less waste they are looking toward washable, reusable cleaning clothes.
Below are microfiber clothes for sale on Amazon.
They are AmazonBasics brand.
Amazon claims the clothes can absorb 8 times their weight in liquid (good for spills) and can be used with or without chemical cleaners.

Some people use them as a mop head for their swiffer-style mops instead of buying dedicated mop pads.
Other Cleaning Tools and Products
Nellie's Laundry Soda
We started buying Nellie's Laundry Soda (laundry cleaner) after our baby was born and she had sensitive skin.
We couldn't buy the usual cheap laundry detergent anymore. We discovered Nellie's and have been impressed by it.
I love the metal tin packaging too. You can probably find it at your local stores, but if not, you can see more details on Amazon.
Mr. Clean Magic Eraser
This isn't a fancy battery-powered tool – it still requires you to move your hand around – but it can make your cleaning chores go by quicker and smoother.
I used these after my tenant moved out and I needed to do some cleaning.
I used it on the walls and in the kitchen.
I was pleased by how well it worked, but I was a little disappointed in durability.
I see they make a new "stronger" version of the magic eraser so you may want to check that one out.
Thank you!
This list is by no means inclusive of all the new cleaning products out there.
These are just some products that are supposed to minimize elbow grease and make house cleaning easier for you.
And most of them don't require heavy duty, harsh chemical cleaners either.
If you have a cleaning tool that has made your life easier, leave a comment below.
Thanks again.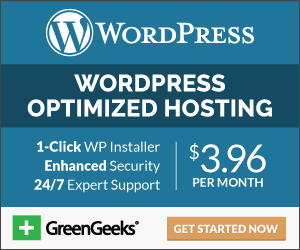 Check out:
If you want to clean less, maybe you need a smaller house? Check out this article on tiny homes Canada – a list of builders.
Microwave Cleaning Hack – How to easily clean the inside of your microwave
The Secret Hack to having a clean, tidy, organized home
7 Simple Habits of people who always have a clean kitchen