Can you feel every step your partner takes in your RV? Does your RV feel more like a boat than a camper? In this articles we'll look at 10 RV stabilizers that'll best help you answer the common question: How do I stop my RV from rocking?
This article contains affiliate links. If you click a link and buy something I may receive a small commission at no extra cost to you. As an Amazon Associate I earn from qualifying purchases. For more information please see the Disclosure page.
And please note, this article is dedicated to how to stop your RV from rocking when parked…not the sway of your RV while driving down the road.
How to stabilize a travel trailer
People want to know how to take the bounce out of a travel trailer. It's no fun getting "sea sick" in a rocking trailer.
So in order to stabilize a travel trailer or other RV it is important to first level your RV, then use RV stabilizers – such as stabilizer jacks – at the 4 corners of the travel trailer to prevent swaying, and place an RV step stabilizer under the entry stairs for added support.
Use RV slide out stabilizers if your camper is equipped with slides. If you have a 5th wheel trailer then stabilizing the front hitch is important too (such as with a tripod stabilizer).
Below you'll find the various best RV stabilizers to help you stop your RV from rocking.







Important to Level your RV first…then Stabilize
A level RV ensures:
doors and slides will be able to open
that your RV fridge will be able to run properly

You should use leveling blocks to help you level your RV before you use any stabilization jacks or accessories.
In the very informative video below, the host reminds us that if we try to level the RV using the stabilization jacks on the 4 corners of a trailer, you could twist the frame of your RV.
So level then stabilize.




If you have a pop up camper, I've written an article on how to level a pop up camper using the BAL tire leveler. It is what we use to level our pop up camper side-to-side and it has been really helpful.






RV Leveling Blocks (by Camco)
Even adults can play with blocks! Before you try and prevent your RV from rocking and swaying, you should have it nice and level. These stackable blocks from Camco help you to achieve this.
This 10-pack of blocks is available on Amazon or perhaps at your local retailers.
Lynx Leveling Blocks
The host of the video I embedded above said he really likes the Lynx Levelers. When he leveled the trailer in that video he used about 13 blocks. Note these come 10 per bag…so you'll likely want a couple bags.
Click here if you want to check out this popular product on Amazon.
How to stop an RV from rocking when parked – 10 RV Stabilizer Ideas
Now that you have your RV leveled (and your doors are opening properly and your fridge is working correctly) lets look at some various ways to help stabilize your RV.
Just note…


Not every option is right for all people and all RV's.
These products highlight what is available.
And just because it is available doesn't mean it is right for you, or for your RV. (Example, your bumper-pull travel trailer won't need a 5th wheel tripod stabilizer…obviously right.)
But hopefully you'll find an RV stabilizer that'll stop your RV from rocking and swaying.
Note: they aren't listed any particular order of preference…they are numbered for easy reference.
1) Folding RV Stabilizer by Valterra
When I first saw a picture of this aluminum Valterra RV stabilizer I was skeptical…how much could this aluminum thing really help?
But I must be wrong because I've read that other campers really seem to like it.
Most say that this lightweight product provides heavyweight stabilizing results.
To get the best performance from this product it's recommend you put one under the back bumper, and one under your entrance door. And when you're packing up camp, you fold these up and each one only weighs about 3 pounds.
Do you want more details on the Valterra RV Stabilizer?
Here is a video showing how it works… scroll to 4:45 minute mark

So the benefits of the Valterra RV stabilizer system are that it is lightweight, easy to set-up (fairly quick), and it doesn't require permanent installation.








2) Set of Aftermarket Scissor Jacks
Most the of the scissor jacks that come standard on travel trailers can be classified as one thing: junk!
So, many campers replace their OEM scissor jacks with heavier-duty aftermarket jacks like these ones from Libra.
They need to be mounted to the frame of your trailer on the 4 corners.
They aren't just tossed under your trailer like you would with a car jack. Then when you're packing up camp for a travel day you contract the jack which pulls it tight to the bottom of the trailer (height when retracted is 4-inches).
But since it does require you to mount it to the bottom of the trailer there is some work for you to do. And depending on your trailer you may need to add mounting plates.
Do you think these will help you?
You could also check out the "EAZ-LIFT" jacks made by Camco. They are also available on Amazon.
(And some people keep their removed OEM jacks and install them in different spots under the frame to provide even more points of stabilization in addition to the new jacks in the 4 corners.)
Good Accessory — Scissor Jack Drill Adapter
Want to save some time and energy? (get a drill adapter)
If you don't want to use the hand crank to raise and lower your RV's scissor jacks you could invest in a drill bit adapter like this one. It is a 3/4″ socket on a shaft that you can use with your cordless drill. (I've read that using a drill like this may void the warranty on some scissor jacks…just something to keep in mind if you're concerned about this.)
Click here to see this drill bit adapter on Amazon.
Many RV scissor jacks have this 3/4″ bolt…but some have a T-slots. Here is a link to a T-slot drill adapter on Amazon.
3) RV Stabilizing Jack Stands (Camco)
These aluminum jack stands by Camco are intended to help stabilize your RV.

They can adjust from 11-inches to 17-inches, but some campers have said that they work best when they aren't extended very high.
So you'll want to bring some wooden blocks to put under these, or buy pads for this purpose.
(And Camco also makes little pads to put under the stabilizing jacks.)
Note: these are not for supporting the full weight of your RV while working under it…they are only meant to be used to help stabilize your RV in addition to the load-bearing of the wheels. (I.e. they aren't like a car jack stand.)
4) Electronic RV Stabilizing Jack from Lippert
What is this RV stabilizer?
With the flick of switch this electronic jack will automatically stabilize your trailer – even on uneven surfaces because each leg moves independently.
Who is this for?
It is for people that don't want to get on their hands and knees to crank stabilizing jacks.
But it requires installation. So you'll either have to do this yourself or hire an RV shop to do it for you.
Would these make your life easier?
Here is a portion of a video showing some electronic jacks. (7:30 minute mark)
In this video the video host shows us some power jacks…but he doesn't specify the brand. It gives you a good idea of what power jacks do though.
5) SnapPad Rubber Shoes for Round Landing Feet
What are SnapPads?
These are octagon-shaped rubber pads that permanently snap onto 9-inch round RV jack feet. They are intended to add stability, and because they're made from rubber they will 'smush down' and grip uneven surfaces (like gravel) better than metal feet.
Who are SnapPads for?
This is for RV owners who don't want to place traction pads under stabilizing feet each time they set up camp.
The ones shown here are for RV's that have 9-inch round "feet" on their stabilizing jacks.
But they also make the SnapPad XTRA XL for 12-inch round feet that you can read about here on Amazon.
Tired of having a messy, unorganized RV?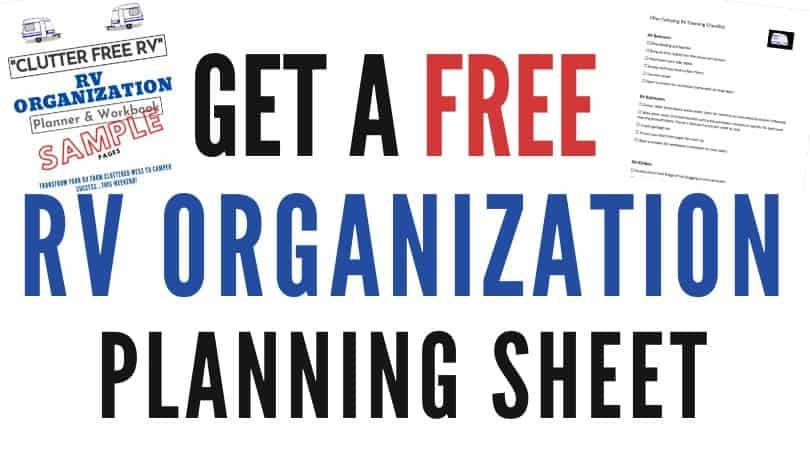 6) JT Strong Arm Jack Stabilizer System
These arms attach to your RV's current stabilizing jacks and frame.
Once attached these arms help prevent your jacks from swaying side-to-side and front-to-back.
There are different kits available for different RV's
But not everyone likes this solution – there seems to be issues with power jack systems – so below is another option.








7) SteadyFast Stabilizer System (alternative to JT Strong Arm)
If you want to check out this product on Amazon, click here.
This is the version for manual jacks (not power).
If you have power jacks, you'll want to check out this version of the SteadyFast stabilizer system.
In this video Jared from All About RV's discusses the SteadyFast system.
8) RV Slide out Stabilizers (Support stands)
Slide out support stands like these ones go under your slide-out's rail and help protect the slide from excess movement and minimize sway.
They can extend from 19-inches to 47-inches.
These RV slide out stabilizers are popular on Amazon and they seem well-liked.
9) RV Step Stabilizer Support (by Camco)
The black metal stand in the picture above is an RV step stabilizer support made by Camco.
It helps prevent some of the swaying and rocking caused by someone entering or exiting your RV. You screw it up or down to adjust its height to match your steps.
The picture above shows how the step supports can adjust from 7-5/8″ up to 14-inches.
But they also make a shorter step support stand that adjusts from 4-5/8″ to 8-inches.
10) Fifth Wheel King Pin Tripod Stabilizer
Sorry about the blurry photo. But I hope it gives you the idea of what this 5th wheel stabilizer looks like…
And if you want to see some photos of this 5th wheel tripod stabilizer in use, check out the Amazon product page where there are some photos submitted by reviewers.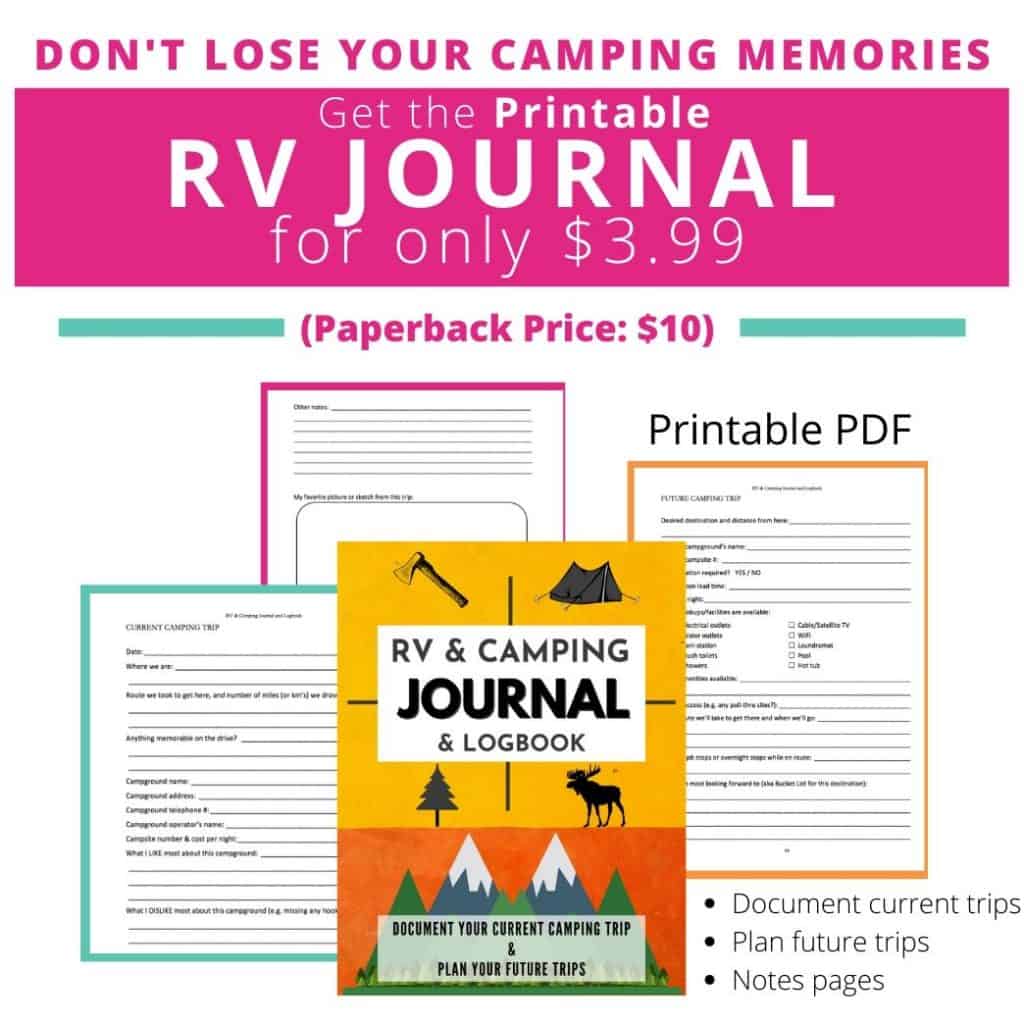 I hope you've found some helpful ways on how to stop your RV from rocking and swaying.
Once again, all these options won't work for everyone and for all RV's but I hope at least some of them will help stabilize your RV.
Up Next:
Camping in summer? Check out these 17 ways to help keep your RV cool.
Motorhome rattles driving you nuts? Check out these 7 easy fixes to stop motorhome rattles.
Thank you,
Tim from LearnAlongWithMe.com
Tim worked in construction for a few years before going to university. Then he worked as a community pharmacist for 10 years and now works as a full-time writer and online publisher. He has experience in several different, far-reaching lines of work.
"I sincerely hope you find the articles helpful and informative."
Tim from LearnAlongWithMe.com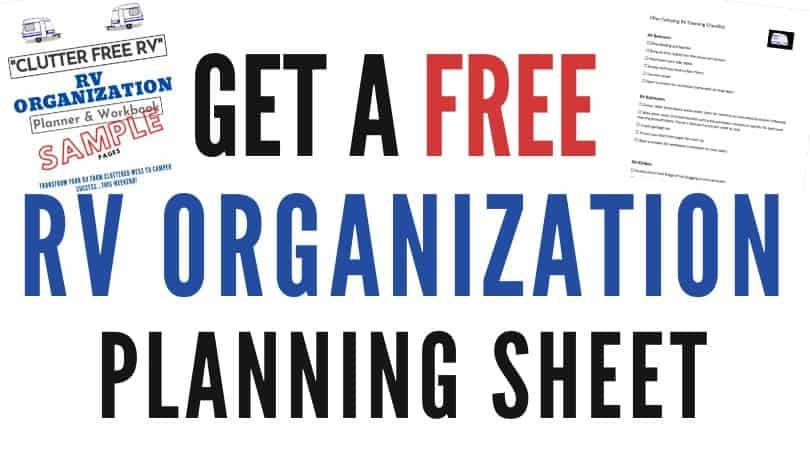 Plus, check out:
How to stop RV windows from Sweating
11 Handy RV Storage Ideas available Amazon CANADA (for all you Canadian RVers out there)
RV Decorating Ideas to make your RV feel more like home (11 ideas)
19 Popular RV Accessories you'll see around the campground