Are you sick of doing the same old thing while camping or Rv'ing? Do you need new outdoor camping games? This article highlights 9 fun, outdoor camping games for families.
Most of them require only small pieces of equipment to allow for easy packing and setting up.
This article contains affiliate links. If you click a link and buy something I may receive a small commission at no extra cost to you. As an Amazon Associate I earn from qualifying purchases. For more information please see the Disclosure page.
Fun Outdoor Camping Games for Families
1. Bocce
The great thing about a good bocce ball set is it takes up very little room, stores nicely in your camper, and only requires a bit of land to play on.
Many people don't think of it as an outdoor camping game – more of a backyard game – but most campsites will have a grassy area that will work perfectly.
The bocce ball set above is my sisters.
I don't know where she got it, but she calls the red and blue balls the "Berries" and the yellow and green balls the "Lemon Limes." 🙂
I found the set below on Amazon.
It seems like a popular set and it includes the carrying case.
There is no sense having a good bocce ball set if you can't find the balls because they rolled away under your RV storage compartment.
If you want to learn the rules of bocce, you can click this link.
Apparently there is more rules to it than just smashing the little ball with your big ball.
2. Ladder Golf (or generically known as Ladder Toss)
Ladder Golf is a name brand product, and the game itself is generically known as Ladder Toss.
Basically toss your golf ball "bolas" and try to get it on the ladder. If you want to see the official rules of Ladder Golf click here.

This game has become a staple at backyard get-togethers and camping parties.
Both kids and adults enjoy this game so it makes a great camping game for families.
Most local retailers and sports stores will have a version of the ladder toss game, but if you can't find it locally you can see out this set on Amazon.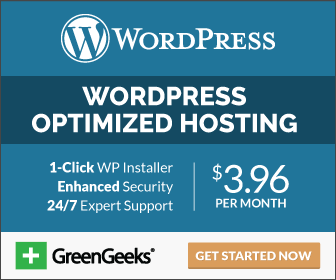 3. Bean Bag Toss (aka Cornhole)
In the United States this game is called Cornhole.
In fact, there is even an American Cornhole Association.
Other countries call it Bean Bag Toss, or sack toss.
It has a simple premise where you take turns trying to throw your bean bag into a hole in a raised platform (the cornhole board).
The downside to' solid platform' cornhole products is the actual platform can be bulky to store in your RV, camper or truck.
(But I know people that use a bucket or laundry basket as a target. It is still fun and its still tossing. )
Once again, a lot of people think of this more as a backyard game instead of an outdoor camping game, but they do make a portable bean bag toss set (with PVC piping as the frame) that you can purchase on Amazon.
CLICK here to see this cornhole set on Amazon.



You can even buy LED cornhole board ring lights so you can play into the night!


And if you're not happy with the design on your cornhole board, you can buy cornhole wraps to give them a decorative new design. Check out this cool palm tree cornhole board decal on Amazon.







4. Frisbee Golf
Frisbee is a trademarked name but it has become synonymous with the flying disc. (Like Kleenex is a tissue.) So most people just call it Frisbee Golf instead of "Flying Disc Golf."
Want to know what Frisbee Golf is? Click to watch the video below.
5. Horseshoes
A classic backyard and camping game for families!
Horseshoes is a fun, easy to learn game and requires minimal equipment.
You can buy metal horseshoes (great for adults), or you can buy plastic or rubber horseshoes if you have children playing.

Horseshoes is an awesome game for outdoor fun, and it is played in many summer festivals across the country.
If you want to start improving your throwing game, here is a video that may help.
But even if you suck at tossing horseshoes it is still a fun game to play with friends or family. (As long as you don't have any "poor winners" at your campsite.)
6. Lawn Darts (aka Jarts or Javelin Darts)
Lawn Darts have been around for generations.
They have changed over the years though.
Back when I was a kid they had metal spikes on the end, but too many accidents occurred, so now they usually have weighted balls or rounded tips. (As you can see in the picture below.)
Click here to see more information on Amazon for this lawn dart set.
Lawn darts is another straight forward game.
Try to land your dart inside the colored circular ring.
It is easy for children to learn, and adults to play.
Grab a set and start having some fun at your campsite.
7. Badminton
My daughter and I play this all the time in the summer. We usually don't even use a net. We just try to play "keep up."
Which is when you see how many times you can consecutively hit the birdie to each other without it hitting the ground.
The reason we don't use a net is because it can be a pain in the butt pounding the stakes into the hard, rocky ground.
I just discovered that they make portable free-standing badminton nets.
I didn't even know these things existed…so cool.
It folds down, and the legs are stored in the base for easy carrying.
Click here to get more details on Amazon.







8. Volleyball
What is cool about the net pictured above is that it can be used for volleyball too.
Now I'm not a huge volleyball fan (probably because "bumping" hurt my forearms) but I do enjoy playing it using a beach ball.
Regardless of whether you use a real volleyball or a beach ball, it should provide some excitement and exercise to your family camping experience.
And I just discovered that if you hate having your forearms hurt too, the Wilson company makes a "soft volleyball."
It has spongey layer to make it easier for beginners or people with "sensitive" forearms like I have.
Makes me want to give it a try.
You may be able to find it at a local retailer, or you can click here to see it on Amazon.







9. KanJam
This is a relatively newer game/product that many people don't know about yet.
It is another flying disc game where you and partner take on two others.
If you love tossing, and Frisbee-style games then you'll love this one.
Intrigued?
Click here to see this product on Amazon.
How to Play KanJam
You get points by either hitting the can-shaped goal, or getting it inside the goal.
The photo below summarizes the rules of the game.
This game really tests your accuracy, but you'll have a blast doing it.
Are you thinking of starting your own blog? Maybe you want to work from your RV? If so, check out what GreenGeeks has to offer. (I use them as my website hosting provider and I'm very happy with their service and customer support.)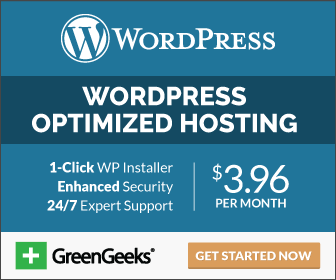 I hope these outdoor camping games for families will provide some fun and excitement to your campsite this year.
Have I missed any fun outdoor games?
If so, let me know in the comments below.
And if you want some tips on organizing your RV or Camper (so you have room for your new games) you may be interested in these other articles listed below.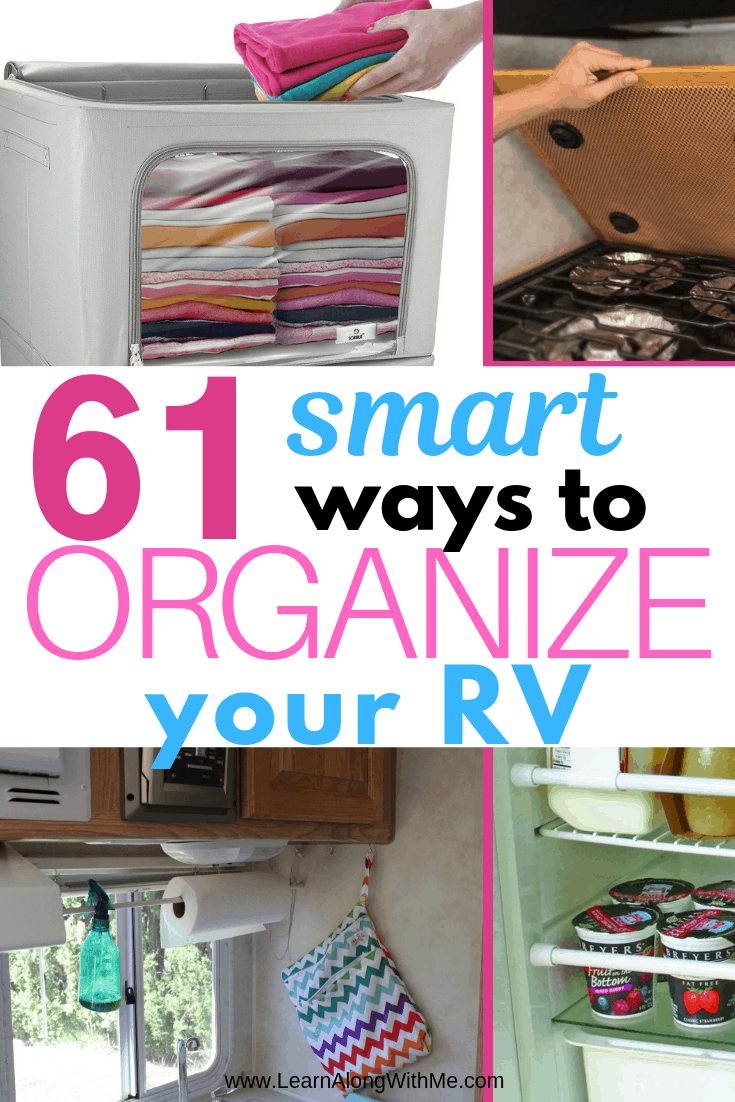 61 smart RV Storage Ideas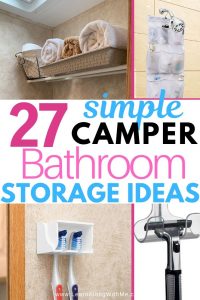 27 proven RV Bathroom Storage ideas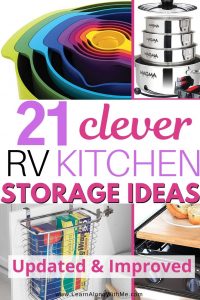 RV Kitchen Organization ideas (maximize space in your tiny RV kitchen)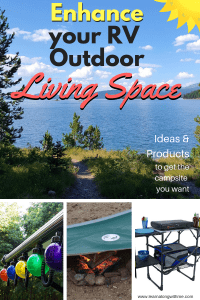 Enhance your RV Outdoor Living Space

Thank you,
Tim