There are probably a million RV accessories out there, and you don't need them all, but I bet some of them on this list will make your camping life easier.
I've compiled a list of popular RV accessories including some interior accessories, water hookup accessories, sewer tank draining and cleaning accessories and some RV stabilizer accessories.
Would any of these improve your camping experience?
This article contains some affiliate links. This means if you click a link and go to an online store (such as Amazon) and buy something I'll receive a small commission at no extra cost to you. The money helps to maintain the site (and feed my family 🙂 ). For more information please see the Disclosure page.
Lets Start the List of RV Accessories
INSIDE the RV ACCESSORIES
1. RV'ers love "double duty" items –> soft-sided cooler / garbage bin
This garbage can is usually advertised as a car garbage, but it would work for a RV as well. And it doubles as a soft-sided cooler.
Most RV'ers and campers have a huge appreciation and respect for nature.
With this in mind I believe more and more RV'ers are trying to reduce and reuse items and then recycle (if possible).
So yes this garbage is a little small, but people are trying to cut down on their throw-away waste.
What are you doing to reduce your waste while RV'ing? (I'd love for you to share in comments below)
This double-duty bin is currently rated 4.6 stars out of 5 with 2200 reviews on Amazon.
Want a free RV Journal and Logbook? Start documenting your current camping trips and planning for your future trips. Just click the picture below.
2. Screen door cross bar handle
Do you have that family member who is so clumsy they could hurt themselves in a pillow store?
Now just imagine that family member comes camping with you! Do you feel sorry for your screen door already? 
You just know they'll put their hand right through it.
I guess someone at the company Camco has a family member like that.
They've created a screen door bar that will help protect your screen, and reduce screen repairs.
It is currently rated 4.8 stars out of 5 with 1700 reviews on Amazon.
Below is the picture of the screen door bar but by itself in a product photo like this it is hard to tell what you're looking at.
I don't know if this is an essential RV accessory for you, but they do claim it will help your screen door last longer.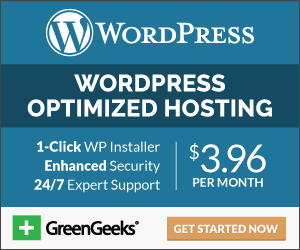 Products to Prevent slipping and Sliding During Travel Days
3. Double Refrigerator Bar
This double bar is like two tension rods attached together to help keep fridge items in place when you're driving.
The fridge items could still slide side-to-side but at least when you go to open the door at your new campsite, everything won't come tumbling out.
4. Fridge Brace
The item below will work if you have wire shelves in your RV fridge.
The plastic brace screws down onto the shelf and helps keeps beverage bottles from spilling.
It's not fun getting to your new campsite, opening your fridge and finding you've got spilled milk to deal with!
---
RV ACCESSORIES FOR DRINKING WATER HOOKUP
5. RV Water Hose Elbow (90-degrees or 45-degrees)
Below is a 90-degree solid brass hose elbow for your water inlet.
An elbow like this will take the strain off your water hoses so they aren't coming straight out of your RV and then bending down: this elbow does the "bending down" instead.
And the solid brass elbow will be much stronger and hold up over time better than a plastic water hose.
It currently has over 2200 reviews on Amazon.
You can also get the elbow in a 45-degree angle format on Amazon.
6. Water Pressure Regulator with Gauge
Are you concerned about high pressure from incoming water damaging your water hoses or internal plumbing components?
This water pressure regulator is designed to decrease the water pressure going into your RV to be between 40-50 psi.
From what I can read it isn't adjustable…it is preset by the factory to keep water in the 40-50 psi range. (If i'm mistaken please let me know.)
Below is a picture of the regulator tightened onto hoses so you can get a visual of it in operation.
I just recently had to replace a water pressure reducing valve (PRV) in my house.
It was failing and making a loud sound like a motor winding down. Strange.
It still kept the water pressure reduced, but it was a matter of time before it stopped working.
After we replaced this PRV the sound went away.  Woohoo!
Do you need the water hoses? You can click here to see Camco's 25-feet drinking water hose on Amazon.
7. RV Water Filter
One of the exciting things about RV'ing and roadtrips is sometimes you don't know where you'll end up sleeping that night.
And along with that uncertainty, there is uncertainty about quality of the water.
Will the campground's water taste like something sucked off the floor of a carwash?
To help reduce this uncertainty you can pack a water filtration system with you.
I don't know exactly how many people have purchased the above water filtration system but I do know it has almost 4000 customer reviews on Amazon and currently maintains a very solid 4.4 stars out of 5 rating.
If you regularly visit and explore new campgrounds then this is an RV accessory you'll want to look in to.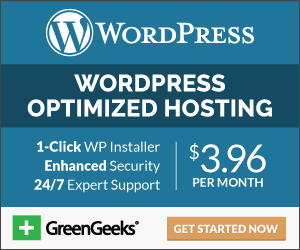 Thinking of starting your own RV blog? If so check out what GreenGeeks has to offer new bloggers.

---
GREYWATER/BLACKWATER DRAINAGE ACCESSORIES (SEWER)
8. RV Sewer Hose Swivel Connector Fitting
Sani-dumps are not a camper's favorite thing. 
A fitting like the one shown below is intended to help minimize stress on the sewer pipe, and hopefully decrease the stress of sewer dumping.
It swivels so you can access your sewer pipe in the easiest way possible depending on your current camping situation. 
It currently as 4 stars out of 5 and over 1300 reviews on Amazon.
Below is the picture of the fitting.
It is made by Camco and currently has 4 stars out of 5 with over 1300 reviews on Amazon.
If you want to read some of those reviews on Amazon, click the image below or click here.
And want to see it in action?
Click here to see the video of this valve on Amazon.

9. Sewer Hose Rinser
After you've drained your greywater and blackwater tanks you'll have a sewer hose that's filled with…well, sewer.
You can stuff this into your bumper and risk it smelling like pinata filled with rotten eggs next time you pop the end open.
You can put a regular garden hose in it and spray, but you risk having sewer splash back at you.
Instead, you can get a sewer hose rinser attachment like this one to clean it. 
This device prevents filthy backsplash by blocking the end and forcing water into the sewer hose
The one shown below is actually the yellow and black piece.
A garden hose threads onto the yellow piece, and the black piece fits onto bayonet fittings of your sewer hose or RhinoFlex sewer fittings.
There is an on/off valve near the man's thumb in the picture.
The water sprays into the sewer hose with what they describe as "jet cleaning action."
To risk losing it or misplacing it the manufacturer said you can leave it attached to the sewer hose during storage.
Some folks also have a dedicated hose to rinse their sewer hose.
Camco has a well-reviewed orange hose (for color-coding) that you can see here.
That way you'll never get confused and use your water hose to flush the sewage line.
10. Flushing the Holding Tanks from Outside with a dual flush valve
This dual flush valve allows you to flush your RV's blackwater tank, and greywater tank, and then you can flush the sewer hose right afterward.
So you get your holding tanks cleaned (which gets sprayed with water then it drains out through the sewer hose), then you turn off the valve so the water doesn't spray into the holding tanks, but instead sprays into the sewer hose itself cleaning it out.
It is kind of hard to tell what you're looking at in this product photo, so I've included a link to a descriptive video. (The link is below.)
Click here to see the video on Amazon (one of the picture in the product displays is a video).
Have you ever thought of starting your own blog?
If so, check out what the eco-friendly web-hosting company GreenGeeks has to offer new bloggers.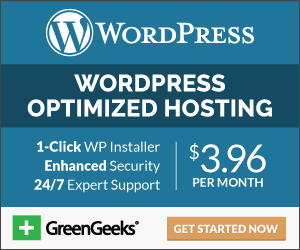 11. Cleaning Tank from Within (RV Holding Tank Cleaner Stick…aka tank wand)
This is an RV accessory you probably thought you'd never need, but hey, s**t happens! 🙂
You attach a garden hose to one end and then put the other end down the toilet, into the blackwater tank, and you turn the water on.
The water sprays out the nozzle and cleans the debris and deposits from the internal sides of the sewer tank.
Many newer RV's have built-in flushing systems so this is likely unnecessary if you have a system like that.
And I read some reviews on Amazon saying it is quite powerful:  be careful kind of powerful so that you don't wreck something by spraying too hard.
Note, if you have a blackwater tank (sewer tank) that is not directly below your toilet (so it is offset at an angle), you'll want to look up flexible wands like this one.
Still got some stink in there? Check out these holding tank deodorizer pods called Porta-Pak.
12. Protecting your Sewage Hose
This sewer hose support is slightly angled downward so it will aid the flow of sewage toward the sani-dump connection.
It keeps your hose suspended off the ground to minimize risk of holes or scratches from scraping along pavement or gravel.
This hose support folds up small like an accordion to allow for easy storage. 
It currently has over 2200 reviews on Amazon so I'm sure you'll see it around various campsites this summer.
---
RV Accessories – Stabilizers , Wheel Chocks and Wheel Accessories
13. RV Stabilizer –> X-Chock Wheel Stabilizer
A nice stable trailer or RV gives you an extra degree of comfort when camping.
That's what these peculiar things below are designed for: that's why they're called RV stabilizers.
You may look at this picture below and say, "What the heck is that and why would I need one?"
If you are uncertain how to use this device, don't worry, because I've embedded the video below to explain them, and it may give a hint as to why they're currently the #1 Best Seller in RV Stabilizers on Amazon.
If the video below doesn't work, click here to see on Amazon.
14. RV Step Brace (another type of RV Stabilizer)
This RV step brace helps reduce RV sway when you step onto the stairs. 
It is the adjustable black stand in the photo below.
You can buy it in two different sizes – one adjusts from 4-5/8″ – 8″, and the taller one adjust from 7-5/8″ – 14″ – so whether your RV is low to the ground or higher up, you should be able to find a stabilizer step brace that works for you.
It is currently rated 4.5 stars with over 820 reviews on Amazon.
15. Wheel Chock with Rope Handles
The wheel chock blocks shown below are made of hard plastic.
Once again, they are made by Camco.
They do have good reviews on Amazon (currently 4.5 stars), but one reviewer on Amazon brought up an interesting point.
He uploaded a picture of his chocks and what happened to them when he packed his 5th wheel on a slight incline. The chocks were crushed.
If you have a lighter trailer and only park on level ground these might work for you.
If you have a heavier trailer, or if you camp on a variety of grades you may need to buy heavier duty rubber blocks like these ones.
16. Wheel Leveling Kit (Lynx Levelers)
These plastic bricks look like Lego for adults, but they actually allow you to customize a level surface for your RV.
The manufacturer claims you set the bricks up into a pyramid shape, placing them where you want them, and then back your RV onto them.
Here is a link to Amazon if you want to check them out.
Some reviewers claim they use them for campers that weigh over 20,000 pounds.
Plus, Camco makes their own version of leveling blocks which can be seen on Amazon by clicking here.
17. Wheel Covers
Do you love hauling your trailer or driving your RV to amazing destinations and outstanding campgrounds?
Obviously yes, but do you take care of your tires like you should?
UV damage from the sun can weaken the side walls and put you at risk of blowouts.
So when you're parked at home or touring around during camping season you should invest in some wheel covers. 
I recently sold some tires from my truck and the first thing the guy asked is whether the tires had a UV cover or whether they were stored inside.
The wheel covers shown below are available in a variety of sizes so make sure to measure your tires and order the proper fit.
It currently has a 4.6 star rating with over 900 reviews on Amazon.
---
Click the image below to get a free RV journal and logbook.
Miscellaneous RV/Camping Accessories
18. Waterproof LED Flashlight
You never know when you'll need a flashlight when you're camping.
This LED flashlight is waterproof so it should survive the rainy nights when you're trying fix an interrupted satellite signal.
(Because we all know the TV goes down when you're trying to watch your favorite game.)
We only try to include products with good ratings, and this one is no different. It is currently rated 4.4 stars out of 5 with over 3,900 reviews on Amazon.
19. Survival Book
When folks go camping they usually have a destination in mind: a desired campground.
But things can happen.
You can run out of gas, you can blow a tire, you can get lost, etc…
It wouldn't hurt to have a survival book like this in your RV for those "just in case" situations.
Make a game out of it: you could make your camping trips more fun by learning a new bush craft or survival skill each weekend.
Just imagine how skilled you'll be by the end of the season (you'll really be able to take care of yourself).
---
Thanks for reading!
And don't forget to leave your favorite RV accessories in the comments below.