Are you thinking of heading to Postill Lake in beautiful BC? We recently spent two nights at the Postill Lake lodge, and I'll share some info and insights into this lake and lodge that are close to Kelowna BC.
This article contains affiliate links. If you click a link and buy something I may receive a small commission at no extra cost to you. As an Amazon Associate I earn from qualifying purchases. For more information please see the Disclosure page.
some instructions on how to get to Postill Lake BC
some information about staying at the Postill Lake Lodge (and pics of the cabin)
some things to do at the lake
what I liked about Postill Lake and what I didn't like
plus, I have a bit of info about the Postill Lake Recreation Site (a BC Parks rec site which we didn't stay at but I took some pics to share with you).
Where is Postill Lake?
Postill Lake is mountain lake located about 40 minutes east of Kelowna. You travel up a gravel road, increasing elevation until you reach the lake which is at 4586 ft (1392m) above sea level. [The city of Kelowna is at 1129 ft or 344m of elevation so you get an idea of how much higher the lake is compared to the city.] It was a few degrees cooler at the lake versus the city.
How to get to Postill Lake
Here are the directions I took to get to Postill Lake.
(Please note that this may change in the future if traffic patterns change or if signs are removed. For instance, the Postill Lake Lodge told us to follow the signs, but one of the signs near an important intersection was missing and we went the wrong way…perhaps the sign was knocked over in an accident.)
Heading north on Highway 97, TAKE A RIGHT onto Old Vernon Road. (Heading East). Old Vernon Road is at the north end of the Kelowna airport. If you're coming from Kelowna heading north on the highway, it is the next right after the main turnoff to the Kelowna airport. There is a sign that says "Postill Lake Lodge 19km" and it directs you to turn right onto Old Vernon Road.
Once on Old Vernon Road you'll come to a 3-way stop sign. Turn right at this stop sign to stay on Old Vernon Road. (If you were to go straight, you'd be on Spencer Road and this is a "No Thru Road.


A short distance farther along Old Vernon Road, you should see a sign on the right-side of the road that says "Postill Lake Lodge" and it points you to the left.
Turn left onto Postill Drive. Continue on Postill Drive until you come to a strange intersection. Postill Drive curves to the right and becomes Anderson Road. But we do not want to be on Anderson Road.
You want to TAKE A LEFT onto Postill Lake Road. (Yellow arrow in the picture below.)
[We were following the signs as the lodge told us to do, but the sign telling us to turn left onto Postill Lake Road was missing. So, we missed this turn and ended up on Anderson Road. We had to backtrack and find the right road.]
Once you're on Postill Lake Road it starts heading up a hill. A short distance up the road you'll see a split in the road. The paved road turns to the right, but you want to go straight onto the gravel road. You do not want to go on Farmers Drive. I marked this split in the road with the black arrow in the screenshot map above.
When we went there was a sign just before this split in the road that read "Postill Lake Lodge 15km."
So, to get to Postill Lake you need to drive up 15 km of gravel road.
When we visited in mid-July 2021 the gravel road was very washboard – especially on the hills. So make sure you drive carefully.
Besides the washboard, the road to Postill Lake Lodge was in good condition, but the road to the Postill Lake Recreation Site is very rough (more on this below).
Staying at the Postill Lake Lodge
In July 2021 We decided to take a mid-week getaway by spending two nights in a cabin at the rustic Postill Lake Lodge.
It is a great escape from the rigors of daily city life. It was great to get out of the city and into the woods.
We stayed in Cabin 11.
Below is a picture of the exterior of Cabin 11.
Cabin 11 has one bedroom with a double bed.
Below is a picture of the bedroom. That blue sheet was on there, and guests are instructed to bring their own bedding to put over top (including your own sheets).
In addition to the bedroom, there is a loft area with two single beds. (You can see the ladder to the loft in the picture below.)
But because of the summer heat the loft area was really hot and the ladder to the loft was really steep. I didn't want my young daughter climbing the ladder, and I didn't want to climb it in the middle of the night either, so none of us slept up there.
Keep this in mind if you're visiting the lodge during the summer months: there is no air-conditioning. And there was no screen door on the front door so we couldn't air out the cabin without bugs flying in.
There is small kitchen with a bar-sized fridge (with a little freezer up top), and a propane-fired cook stove.
The kitchen is equipped with dishes, cutlery and cookware like pots and pans, colanders, percolator coffee, a kettle and more…
The kettle turned out to be very useful which I address more in the boil water advisory section further below.




Below is a picture showing the other part of the living room area that has a wood burning stove.



Below shows the little dining area in Cabin 11. It also shows you the slope of the loft ladder.
I don't have a good photo of the bathroom but it has a toilet and a shower. You need to wash your hands in the kitchen sink after using the bathroom because there is no sink in the bathroom.
There is hot water in Cabin 11 so you can have a warm shower after a long day.
Below is a picture of the lake from Cabin 11. It isn't lakefront, but it is really close.
Boil Water Advisory at Postill Lake
When we visited in mid-July 2021 there was a drinking water notice meaning that you need to boil the water for at least 2 minutes prior to drinking, brushing your teeth, washing food, etc…
Thankfully, there was a kettle in the cabin we rented so we boiled some water, set it aside to let it cool and then repeated this step a few times to ensure we had good water. We also brought some of our own drinking water.
If you stay at the Postill Lake Lodge, check with the office staff if this boil water advisory is still in effect.
Cell Service at Postill Lake
There is no cell service at Postill Lake.
When we left Kelowna and hit the gravel road, we had cell service for about the first 4km of the gravel road, then we lost cell service for about one kilometer of the road, got it back around the 5km mark but then lost it again at the 10km mark of the gravel road. After that, there is no cell service.
The Postill Lake Lodge office does have a phone. I told some family members if there was an emergency to call the Lodge, tell them what cabin I was in and ask them to come flag me down.
Internet at Postill Lake Lodge
As I mentioned above there is no cell service at Postill Lake, but the Postill Lake Lodge does have pay-to-use Wifi if you need it.
I wanted to "unplug" so didn't purchase the Wi-Fi. Therefore, I don't know how fast or effective it is.
Campfires at Postill Lake
There was an old tire rim near our cabin that you can use as an outdoor fire pit.
But since we visited during a fire ban we couldn't have open campfires.
I wanted to bring our propane fire pit – the Outland Firebowl – but we simply didn't have room in our SUV for it and the propane tank.
[If you want to bring your own propane fire pit, you'll need to bring your own propane tank. Our cabin had a propane barbeque outside on the deck but you can't use its propane for your fire pit.]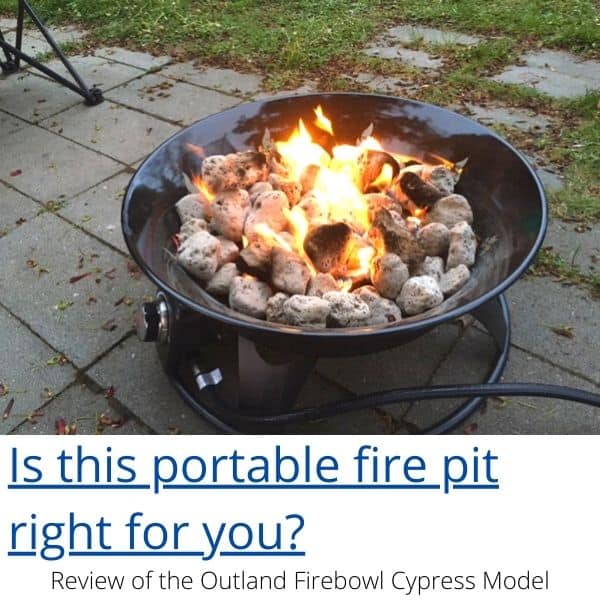 Postill Lake Camping
If you don't want to stay in a cabin at Postill Lake Lodge, there are still some Postill Lake camping options.
1) Postill Lake Lodge Camping
In addition to the 17 cabins, cottages and rentable trailers at the Postill Lake Lodge, there are also 11 campsites.
There are no hookups at the campsites, so if you head there with an RV you'll be boondocking.
2) BC Parks' Postill Lake Recreation Site
We didn't stay here, but there are also 5 campsites at the Postill Lake recreation site. This is part of the province of BC's recreation sites program.
The entrance to the Rec Site is just before the Postill Lake Lodge entrance. So these campsites are also about 15km up the gravel road.
NOTE: The road to the Postill Lake Recreation Site is a very rough road that would require a vehicle with high ground clearance. The picture below shows some of the rocks and bumps, but it is worse in real life.
The BC website states there is a cartop boat launch at this location. I saw a vehicle parked at this boat launch, but I couldn't see the condition of the boat launch area.
There is an outhouse at this recreation site. It is the green building camouflaged among the trees and grass.



Below is a picture of one of the campsites at the Postill Lake Recreation site. You can see it is close to the lake.

The Backroads Mapbook website states that this is a popular spot, but when I walked here from the cabin it was a Thursday morning and there were no campers. The only vehicle I saw was someone at the boat launch.









Postill Lake Fishing
I don't get a chance to fish very often, so I took advantage of our trip to Postill Lake. I bought a fishing license so I could try my luck with the trout in this lake.
The lodge suggests you buy your fishing license before you get to the lake so that's what I did.
The shoreline around the Postill Lake Lodge is fairly shallow so I didn't find a great spot to cast from shore. But it was a great opportunity for my daughter to try fishing for the first time.
We bought the Shakespeare "Hide-A-Hook Bobber" lure which covers the hook with a bobber so she won't snag me or herself while she is learning to cast. (At least lowers the risk of this happening).
The Backroad Mapbooks website says that the south end of the lake has better shore fishing spots, but the lodge is located on the north end of the lake.
What's cool though is that lodge rents boats, so we rented an aluminum fishing boat for the day.
(More on this in the section below.)
According to the Angler's Atlas the best times to fish Postill Lake is in the late evening or early in the morning.
But for me, the only time I caught a fish was around lunch time. It was a small trout, probably 10-inches so I let it go.
Renting a Boat on Postill Lake
The Postill Lake Lodge has some watercraft to rent including aluminum fishing boats (with or without electric motors), canoes, kayaks, and even a pedal boat. You go into the office to rent the boats. (The office is really close to the dock.)

Below is a picture of the variety of fishing boats you can rent from the Postill Lake Lodge. This is the dock right in front of the lodge's office.
We rented a fishing boat for first full day we were there. It had an electric boat motor made by Minn Kota. It had 5-forward speeds and 3-reverse speeds.
They are slow motors intended for trolling, and man are they slow. Sometimes it felt like I could paddle faster. But you're there for fishing not for speed-boating so I understand the snail's pace.
The lady who worked in the lodge office told us that if you keep it on the fastest speed setting (#5) that we'd drain the battery in about one hour. But if we kept the speed to 2-3, which are good fishing speeds, that the battery should last almost all day.
And it was a full-time job just trying to keep that little boat going straight! But it was fun.
What's cool is that when you rent a boat for the day at Postill Lake Lodge you can get it as early as 8AM when the office opens, and then keep it until just before dark. Below is a picture I snapped from my boating trip at dusk. It was amazing being out there as the sun was setting and the loons were calling out their haunting wail. It felt like I was living in a Tragically Hip song.
And during the day you can bring the boat back to the dock, plug it in to recharge the motor's battery, and then head back out whenever you want.
(Of course office hours and their policies may change, so follow their rules, but this is how it was when we rented a boat in July 2021.)
Postill Lake is fun to boat on because the irregularly-shaped lake has lots of coves to explore. We spotted several loons swimming and diving for their dinner.
We landed the boat in a little cove on the south side of the lake and then went for a short walk along a gravel road that was there.
There are some smaller lakes that surround Postill Lake that you can walk to, but we didn't explore them. Perhaps if we go back for a longer period of time I may try my luck fishing in these other lakes.
The hand-painted map below shows Postill Lake and the surrounding lakes.

What is there to do at Postill Lake besides fishing and boating?
Hiking and Biking
We didn't have the room to bring our bikes with us, but I wish we had. According to Google maps there is a gravel road that circles the southern end of the lake. It would have been nice to have our bikes to explore this road.
Swimming
There is a swimming area near the boat dock. But…
Leaches
But there are leaches in this lake. I was in the water about knee deep, for 10 minutes or so when I looked down and saw something brown-ish on my shin. At first, I didn't realize what it was.
I swished my hand through the water expecting the thing to wash away but it didn't.
Then I had a slightly panicked moment where the leach scene from "Stand by Me" came flooding back to me. I knocked the thing off my leg and high-stepped back to shore.
I don't care if they don't really hurt you…they freak me out.
I didn't swim the rest of the time I was there.
I asked around, and though the lake does indeed have leaches, they are apparently not that common.
Lots of other people were swimming and they didn't seem to be effected. So maybe I just got unlucky.
Children's Playground
If you're staying at the Postill Lake Lodge there is a small children's playground for guests. My daughter enjoyed going there and playing on the swings.
What did we enjoy most about our stay at Postill Lake
Getting out of the City
What I enjoyed most about going to Postill Lake was breaking out of our regular routine, and doing something different…away from most modern distractions.
Solitude and Quiet (for the most part)
When you're at Postill Lake it feels like you and the other guests could be the only ones left on the Earth.
Because it is high up the mountain – perhaps even on the top of the mountain plateau – you don't have a ring of mountains around you like you do down in the Okanagan Valley.
People that like wide open spaces may feel closed in and claustrophobic when they're in the Okanagan Valley, but being up at Postill Lake isn't like this. It is more "open."
It is quiet there…a lot quieter than the traffic noise at our house…but it is a kid-friendly campsite so you do hear children yelling and playing.
Boating and Fishing
I really enjoyed boating and fishing on the lake. It felt nice to be out on the water. And even when it was slightly windy I didn't see the waves pick up. The lake was fairly calm.
The Rustic Cabin with some luxuries
I appreciated that our cabin (Cabin 11) had hot water and a shower. We weren't there long, but after a hot, sweaty day it felt great taking a shower.
What were the things we didn't like about Postill Lake?
Flies
The flies. The black flies and other flying bugs were really annoying.
It's the wilderness. I get it. But the bugs still annoying. Next time we go I may try to bring a citronella candle or other bug repellent.
[But I am thankful they weren't mosquitoes. When we went, I wasn't bothered by any mosquitoes.]
Boil Water Advisory
The boil water advisory was a bit annoying but we brought our own water and boiled water in the kettle so it wasn't that big of a deal.
No Screen door on the cabin
One thing I didn't like about our cabin at the Postill Lake Lodge is that it didn't have a screen door. The cabin got hot during the day (despite using our towels and sheets to block the windows), and in the evening when the temperature cooled, we couldn't open up the door without flies, moths and other bugs entering the cabin. That was irritating. That is the wrong kind of "hot and bothered."
If we go again, I'd bring some kind of screen to keep bugs from coming in the front door.
Didn't have complete window coverings at the cabin
Not all the windows in the front part of the cabin had curtains. We had to use extra sheets and towels to block the windows. Not only for privacy but also to block the sun from heating up the cabin.
Leaches
And my list of dislikes wouldn't be complete without mentioning the leaches again.
Of course, the leaches, the bugs and the boil water advisory are not the "fault" of the lodge at all.
I don't have any complaints against the service of the lodge – in fact they were very friendly and attentive – but I wish the cabin had a screen door and curtains on all the windows.
(Perhaps it was just our cabin that didn't have a screen or curtains? It's worth asking them about it if you plan to visit…does your cabin have a screen door? If not, bring something from home.)
I hope these insights and information about Postill Lake and the Postill Lake Lodge have been helpful for you to decide whether or not you want to go there.
Would we go back? Yes we would. But next time we may camp at the Postill Lake Lodge campsites.
Would I stay in the cabins again? The cabin was a decent, rustic cabin with luxuries of hot water and a flushing toilet, but it got pretty hot in there. It would be nice to visit when the temperature is a bit cooler, or to ensure it had a screen door to cool it off in the evening.
Plus, I think one of the lakefront cabins (Cabins 5,6 or 10) would be great.
Up Next:
Premier Lake BC – what to do on a day trip there?
11 RV Fishing Rod Storage ideas
5 Gifts for people who love to fish
11 popular Camping Fan Options [help beat the heat while camping]