You make so many great memories camping and you want to remember every small detail, but over time they can slip away. That's why you need a RV journal!
Sometimes the details of one campground start to get confused with the next. Which one did we love and which one did we hate?
For instance, have you ever had a great campsite, but you didn't write the number down?
Or worse, have you ever had a bad camping experience, but you didn't write it down and you ended up going back to the same terrible spot?
We think we'll remember all the details about our camping trips – the good, the bad and the stinky – but it doesn't always work out this way.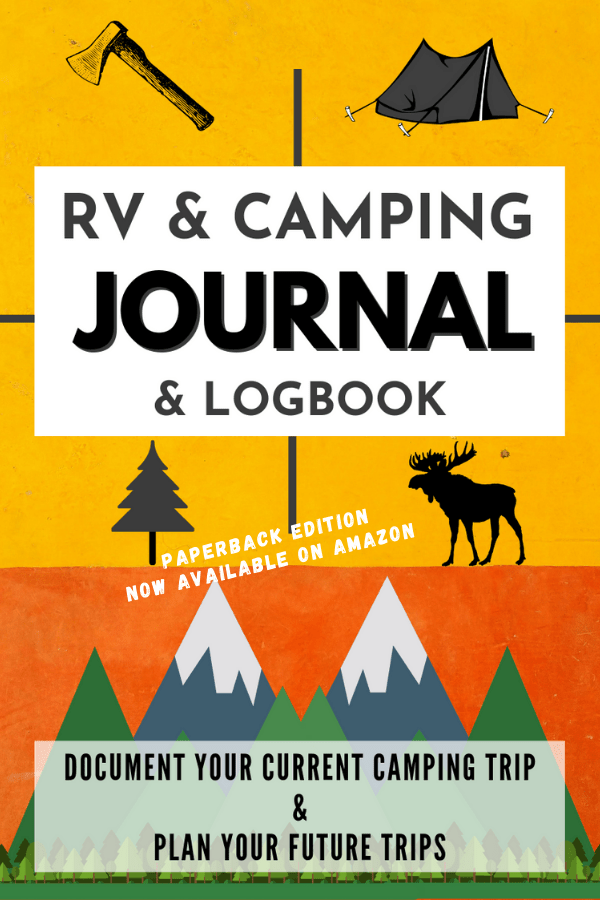 The good memories slip away and the campgrounds with the gross facilities go un-noted.
Well with this RV journal and camping journal there is plenty of room to write down the details of your camping trip.
There are spots to write down the campsite's information
Room to write down what you liked best
What you didn't like!
Spot to write down your favorite memory
And more…
Plus, there are pages to plan your future trips. (And planning can be half the fun!)
And there are "Notes" pages for you to jot down extra bits of information. (Some folks use these pages to write down RV maintenance information, recipe ideas, or other camping inspiration.)
You have TWO ways you can buy the RV Journal…
It is available as a printable RV Journal PDF (that you can buy on this site) or…
You can buy a softcover, already-printed version of the journal on Amazon
Option 1: Printable RV Journal – PDF version
Some people want to be able to get the RV journal right away so they can print it off and start documenting their camping trips right now. They don't want to wait for Amazon to print it and mail it to them.
If this sounds like you, then you'll like this option.
You can buy the printable PDF version of the book for only $3.99 (less than half price of the paperback version), download it, then you can print off the pages you want and start enjoying right away.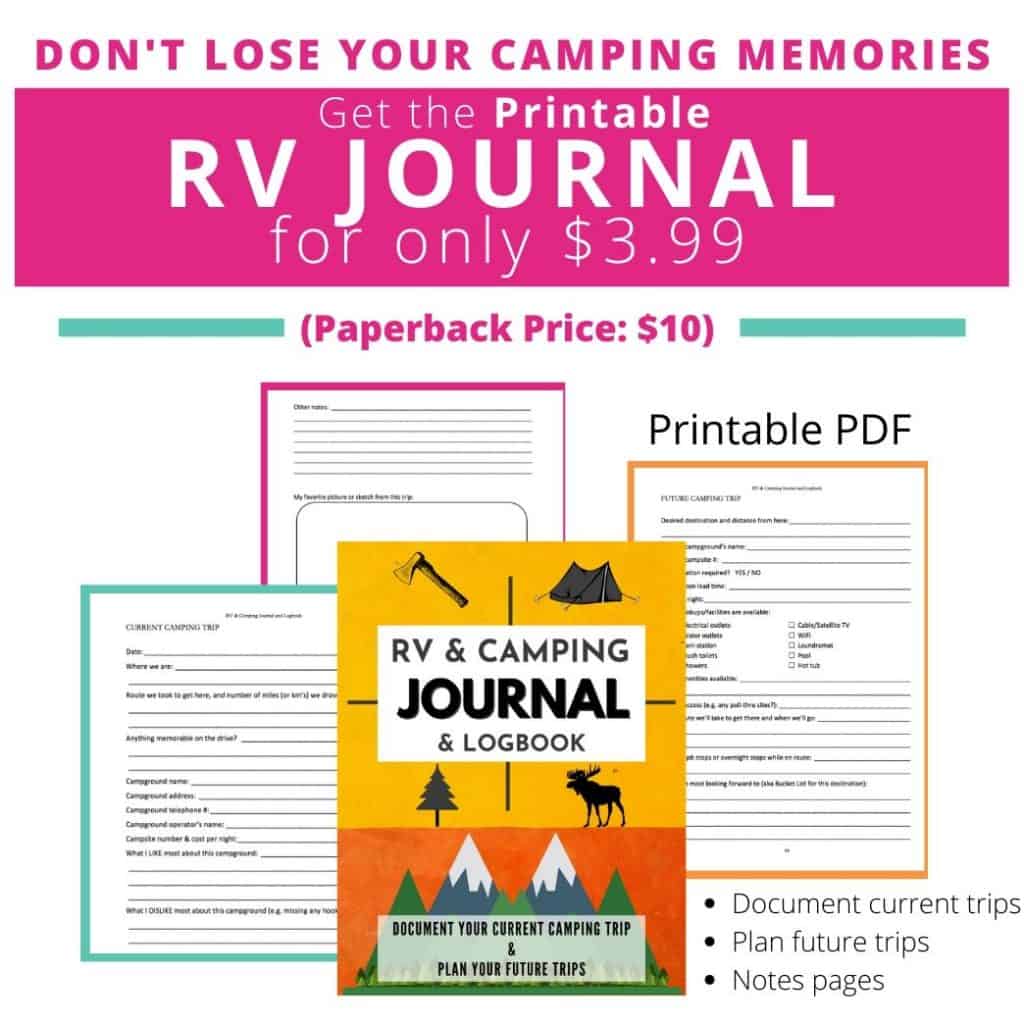 It is a 102 page PDF document. The pages in this camping journal are standard letter sized (8.5″ x 11″) so there is plenty of room to write and take notes.
Option 2: Paperback version of the RV Journal available on Amazon
I'm happy to say that the paperback edition of RV and Camping Journal & Logbook is now available for purchase on Amazon.
If you prefer to have the book professionally-bound then this is the option for you. (It will take longer to get to you than the Instant Download Printable PDF though.)
Click here to purchase the paperback edition on Amazon.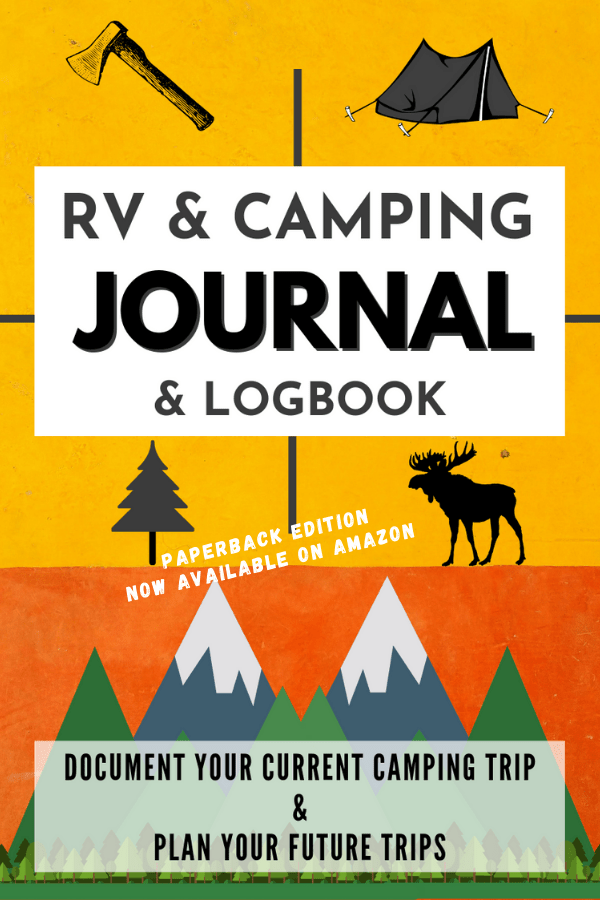 Click here to see it on Amazon.
Which version is right for me?
Want it right away and have a printer?
If you want to start using the RV Journal right away – and you have a printer at home – then the printable RV Journal – PDF version is a great choice for you. A lot of folks will 3-hole punch the pages and put them into a binder.
Don't mind waiting?
If you're okay to wait for a professionally-bound book version of the RV journal, then you should go with the softcover book available on Amazon.
If you're a serious RV'er or camper – or maybe you have a special camper in your life – then you should start documenting your trips, and best of all, start writing down your favorite memories in this camping journal.


Serious fun awaits. Grab your RV journal and camping journal today and start documenting your adventures.
If you have any questions, you can email me tim (at) learnalongwithme.com
Thank you.