Most of us realize the problem of excess plastic in the world, and we want to learn tips on how to reduce plastic in our daily lives.
It is something I'm learning more about everyday.
I am by no means an environmental science expert, but I have come across some tips that may help both you and I.

This article contains affiliate links. If you click a link and buy something I may receive a small commission at no extra cost to you. As an Amazon Associate I earn from qualifying purchases. For more information please see the Disclosure page.
Lets keep in mind that of the 3 R's – Reduce, Reuse, Recycle- that Recycle is the third and last option because it is the least preferable.
We should try to reduce and reuse so that we have to do less recycling.
China used to be the destination for a large amount of the plastic we recycled, but they are closing their doors to foreign plastic waste.
What does that mean for us in other developed countries? It means we can't ship our problems off to someone else expecting them to take care of it.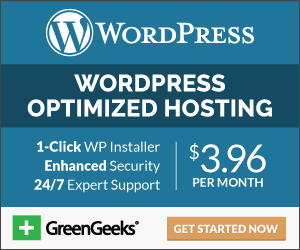 We need to try and use less plastic (reduce) and reuse plastic that we already have (if possible), and then recycle is the last option.
Okay with that mini rant aside lets tighten up our boot straps and get to work: lets reduce the amount of the plastic we use!
Let's look at various aspects of our home and work life to see some tips on how to reduce plastic.
---
Idea #1 – Buy your breakfast items in plastic free packaging.
Let's examine our Breakfast routine, and eliminate plastic where we can
Breakfast
Did your coffee beans come in a plastic bag?

Was your bread in a plastic bag?

Does your bakery offer paper bags or for you to bring your own bags?

Can you make your own bread? (Or skip the bread if you're trying to lower your carbs)

Was your milk or coffee cream in a plastic jug?

Are your granola bars in plastic wrapping, or did you make your own?
Are your eggs in a Styrofoam carton?
Eliminating the plastic from most of our breakfast routine is quite easy.
Vote with your wallet.

Idea #2 – Tips to reduce plastic from our household cleaning routines
Use Bar soap to clean your dishes. I didn't even know you could do this, but I read this article stating how a lady uses bar soap to clean tons of stuff in her house (including her toilet!). I suggest you give it a read.
A bar of soap can come wrapped in paper and not plastic and you don't have to discard a plastic bottle once empty

Examples include Dr. Bronner's
 Below is a variety pack of Dr. Bronner's bar soap available on Amazon and it comes with 6 different kinds.
Use refillable spray bottles and fill with vinegar to do something natural cleaning. You can buy a large bottle of vinegar cheaply and then refill the spray bottle. This will save on purchasing a whole bunch of small bottles of various cleansers. You can buy washable, glass spray bottles.
Are you also interested in creating a blog about sustainability of the environment? If so, consider GreenGeeks for your hosting plan. It's who I use.

Idea #3 – Examine your health routines
Do you have dry eye? Do you use preservative-free artificial tear products? Now instead of having to buy the single-use plastic ampules there have been advancements in bottle technology that allow a multi-use preservative-free eye drop.

My favorite that I use after laser eye surgery is Hylo. It was recommended to me by my optometrist. I required lubricating eye drops several times a day after the surgery and to avoid irritation my optometrist said to go preservative-free and use Hylo.
Idea #4 – Examine how much plastic you're using for Personal Cleansing

and Care products
Is your shower full of empty bottles? (Shampoo bottles, Conditioner, Shower gel, facial cleanser, etc…)
Buying larger quantities of your favorite toiletries and putting into smaller reusable containers will reduce the number of small plastic bottles that you dispose of
Do you have a bulk store that dispenses personal cleansers or shampoo?

Use bar soap instead of soaps and shower gels in plastic bottles
Try a shampoo bar
Head and Shoulders makes a plastic bottle that is made from plastic removed and recycled from ocean beaches. I know it was released on a trial basis in France initially. I'm not sure if it is available elsewhere yet. You can read about it by clicking here.

Did you know that you can get toothbrushes where only the head is discarded? I knew that electric toothbrushes are like that, but there are manual ones too! (I first learned about this in National Geographic's "Planet or Plastic?" Issue.)
Below are some bamboo toothbrushes for sale on Amazon (click here to view on Amazon). The bristles are made of nylon (a plastic) but the largest part of the toothbrush – the handle – is made from Bamboo
Toothpaste: you can buy natural toothpaste that comes in glass jar. I purchased one from a company called "Nelson Naturals" out of Nelson, British Columbia, Canada. They also sell their product on Amazon.

Shaving: use an electric razor. Or buy a metal handled razor with replaceable heads. Or if you really want to conserve: buy a straight razor.
Idea #5 – Make your own Personal care products
There are many personal care items that you can make at home, and then you'll know exactly what ingredients you put in.
And instead of buying plastic bottles, you can put your homemade products into glass jars.
For a list of homemade DIY cleansers and beauty products, I found this article by wellnessmama.
Idea #6 – Reduce the plastic in your Lunch box
There are many things you can do to reduce waste in your lunchbox.

Use reusable food containers instead of plastic bags (See Metal Bento box below)
Choose your lunch and snacks carefully (can they be bought in bulk and not individually-wrapped plastic bags?)
Reusable, washable napkins instead of paper towel (I realize this may not be plastic, but its still waste)
For more information on this, check out my article on reducing lunchbox waste here.
Metal bento box for packing your lunch: no plastic sandwich bags required.
Idea #7 – Reducing Plastic in the Kitchen and at Dinner Time
The one that comes to mind right away is plastic wraps and single use plastic bags.
Honestly this is something I struggle with. I'm aiming to get better at is freezing meats and leftovers in "non-plastic" options. Right now, in my freezer I have many prepared slow-cooker freezer meals in plastic bags.
I need to find better alternatives for freezing meat and prepared meals.
I've heard of freezing items in wide-mouth mason jars and leaving a few inches of head space, but I haven't done it yet (have any of you? If so, how does it work?)
We store our leftovers in glass bowls made by Pyrex and Anchor and we've purchased some silicone lids that stretch over the top (to use instead of plastic wrap)
For more tips on reducing waste in the kitchen, check out my other article.
Picking Low-hanging Fruit
Picking the low-hanging fruit means you do the easy things first.
Two things that jump out right away are water bottles and straws. If you replace plastic, single-use water bottles and plastic straws with reusable options you can save a huge amount of plastic waste.
Idea # 8 – Get a washable, reusable Water Bottle
Plastic water bottles are an easily avoidable waste item.
There are many, many reusable water bottles that you can use instead of disposable plastic bottles.
There are stainless steel water bottles, glass water bottles (you can get silicone jackets to protect from breakage), and perhaps less desirable than these options but still better than single-use bottles are the reusable plastic bottles.
And if people say they don't want to pack around a big water bottle there are even collapsible water bottles. They are made of silicone, reusable and they'll fit in your purse or gym bag.


Below is an example of a collapsible water bottle for sale on Amazon.
For her birthday I bought my girlfriend a stainless steel water bottle from the company called Manna. She loves it for work because it fits nicely into her lunch bag.
She also still has her larger plastic Contigo sports water bottle with a flip-top nozzle.
I'll provide a link to Amazon below to two types of water bottles that will help you cut down on plastic water bottle use.
This stainless steel water bottle by Contigo (shown above) is very similar to the plastic version that we currently have.
Because our current bottle still works fine we are going to continue to REUSE it. But if you are getting a reusable water bottle for the first time you may want to go with a stainless steel one like this.
This is like the one I bought my girlfriend for her birthday. It may sound like a weird birthday gift I know, but it is good quality, she likes it, and she uses it every day.
I can't say that for many other gifts I've ever bought her!
It helps keep water cold, so if you want to put in your own filtered water at home it will stay cool while at work.
Maybe you could put this in an eco-friendly gift basket for friends or co-workers?
If you want to see it's Amazon listing you can click here.
Idea #9 – Reusable, Washable Straws or Non-plastic Straws
How many straws are used daily by Americans? Well according to the National Parks Service, Americans use enough straws EVERY DAY to fill 125 school buses. That is crazy!! That is A LOT of plastic waste.
So it may be an easy thing to do, and it may sound cliche to people who have already made the change, but it still needs to be said: "Get a reusable straw."
We have a set of silicone straws.
Some people say silicone may not be the best option but we wanted SOFT straws so our toddler wouldn't impale herself on a stainless steel straw.
If you buy a washable straw I suggest you buy it in a kit that includes the cleaning brush. They likely all come with a cleaning brush, but keep your eyes open.
I like to rinse and then quickly brush out our silicone straws after having a smoothie, and before I put it into the dishwasher.
We have a set of silicone straws similar to the ones shown below. We do not have this exact set but this set comes with 15 straws and 2 cleaning wands.
Stainless Steel Straw Set
As I mentioned above I don't have stainless steel yet because of my toddler, but they are a good alternative.
The ones shown below are a great example of a stainless steel straw set. It has straight straws and bent straws.
You can also click here to see the product description on Amazon.
Key Chain Straws
You can purchase key chain straws so you'll always have a reusable straw with you.
Check out these telescoping metal key chain straws that are available on Amazon. Cool idea!
Idea #10 – Reusable Coffee Cup
Many people in North America drink coffee. Just look at how successful coffee shop chains like Starbucks are!
Most of these coffee cups and lids that people buy daily end up in the landfill.
A simple thing that you can do to reduce this coffee cup waste is to buy a reusable coffee mug: often called a travel mug.
Contigo Stainless Steel Travel Mug
The one I use is a stainless steel Contigo travel mug. I bring it almost everywhere with me. (Even right now…that's how I got the picture. 🙂 )
I think I bought mine at Canadian Tire, but if you don't have a local retailer that sells them you can also find them on Amazon.
I really love mine. It helps keep my coffee warm for a couple hours.
Yeti Insulated Travel Mugs
My sister-in-law loves Yeti products!
She has a couple of the coolers, and she – like many others – is a die hard fan of the brand.
I know their products work well (keep ice cold, and hot stuff hot), but right now my Contigo travel mug is "doing the trick".
Click here if you want to more details of the 20-ounce Yeti shown below.
---
Summary
I hope you've enjoyed these 10 simple ways that you can reduce plastic in your daily life.
If you want to learn more ways to reduce plastic, or minimize your environmental impact, I've realized that local Facebook groups can be a great way to bring interesting tips to your attention.
We have some local Reduce, Reuse, Recycle-type of Facebook groups and you can learn a lot from people's comments and insights.
If you know of any great resources for helping people reduce plastic use in their daily lives please comment below.
Thank you.
Tim from LearnAlongWithMe.com
(Tim has a Bachelor's of Science Degree in Pharmacy and is always learning about new ways to reduce plastic usage, lower carbon footprints, and to combat climate change.)