Winter is coming up fast, and many people dread winter, but since you can't change it, let's embrace it! In this article we'll look at 11 ways to get cozy this winter and make the most of it.

This article contains affiliate links. If you click a link and buy something I may receive a small commission at no extra cost to you. As an Amazon Associate I earn from qualifying purchases. For more information please see the Disclosure page.
What is Hygge?
There is a word from Denmark called 'hygge' which basically translates to a feeling of being cozy and content…I think of it as making the most of the situation. So if you live in a place where you experience a cold, snowy winter…well, let's make the most of it.
And these 11 ways to improve your coziness this winter will help.
11 Ways to Get Extra Cozy this Winter (Hygge Ideas)
1) Buy a New sweater (or knit your own)
It is sweater weather and many of your favorite stores are having sales on sweaters.
Or if you want a new hobby, take up knitting. Unlike some other hobbies where the end product is rather useless, when you knit you actually have functional clothing at the end.
If you want to check out some great sweater knitting patterns check out JaneRichmond.com (opens in a new window).
2) Take a warm bubble bath (and then slip on a cozy robe)
A bath can be a relaxing way to spend a winter evening, and a delightful bathtub tray like this one from Etsy will help keep all your "essentials" within easy reach
And when you get out of the bath and dry off, slip into a soft, cozy robe so you don't get cold. (I hate getting the chills after a warm bath.)
3) Fresh Slippers
I call them 'fresh' because you've probably had your current slippers for a couple years now, and I bet they look – and smell – like they've had better days.
Our family favorite slippers are NukNuuks.








4) Heated blanket or throw blanket
Imagine tossing a nice warm blanket over yourself while settling onto the couch.
When I asked my daughter what comes to mind when I say "getting cozy in the winter" she said "plaid." She loves her plaid throw blanket. She can't remember where she got it, but there are some popular plaid throw blankets on Amazon like the one shown above by PAVILIA.
5) Get Crafty or Artsy
Take up a new crafty or hobby. Is there a hobby, craft or style of art that you used to love to do, but you just don't get around to it anymore? Maybe this winter is your time to resume it.







6) Warm up with Cup of Tea or Hot Chocolate
Snuggle up with a cup of tea or hot chocolate and watch the snow fall as your steaming mug fogs up the window. And for bonus coziness points, turn on the classic "Let it Snow! Let it Snow! Let it Snow!" by Dean Martin.
I love tea lattes (like Bombay Fogs and London Fogs). I recently started making them at home, and using our espresso machine -the Breville Café Roma – to froth the milk. I can't make the world's most outstanding beverages with it, but it steams milk well and I end up with a tasty tea latte. (And when you can get it on sale it is a good deal and worth it.)
If you want to check it out on Amazon you can click here and see if you want it to help make your winter a little cozier.
7) Get a Jigsaw puzzle
Doing a jigsaw puzzle may be considered boring by some, but this is probably people who don't do them.
They haven't experienced the 'high' of finding a tricky piece that seems to be avoiding detection. And they probably haven't felt the lows of almost completing a second-hand puzzle only to discover it is missing a piece!
And if it's a really lovely puzzle you can put puzzle glue on it to stick it all together to create a poster.
8) Cozy up with a good book (or audio book while you're doing a craft or puzzle)
My daughter recently read a couple of Ruth Ware's books and she said they were captivating reads.
She read "The Woman in Cabin 10" and "The Death of Mrs. Westaway".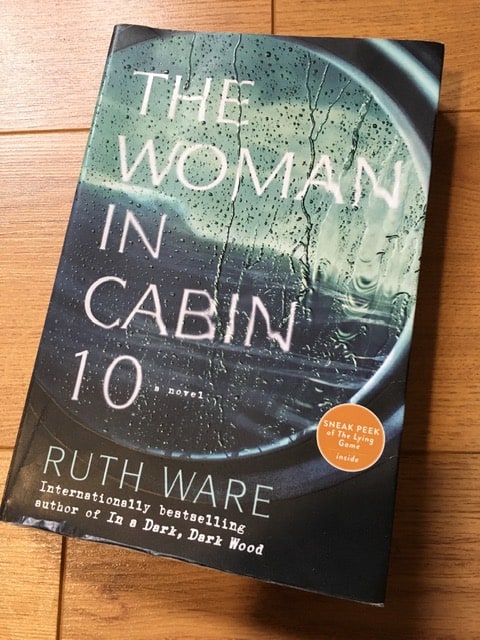 And I personally can't stop talking about the Harry Potter books. I know there has been tons and TONS written about these books already, but for years I never bought into the hype.
But when I finally got around to reading them I was hooked. They kept me occupied and entertained for many months last winter.
If you prefer to listen to stories I encourage you to check out the Harry Potters audiobooks that are available on Audible.
(You can get a FREE 30 day trial of Audible by clicking here.)
9) Make some homemade soups, stews and slow-cooked dinners
Pull out your slow-cooker and soup pot because it's soup and stew season! Here is a quick video I made about our Hamilton Beach Slow Cooker (we're really happy with it).
There are lots of great homemade soup, stew and dinner recipes out there.
An easy chicken thighs recipe I use can be found here. You just need to toss some spice on the chicken thighs, throw them in the slow cooker and hours later you have super juicy chicken ready to pair with your favorite side.
10) Light some scented candles (or make your own candles)
Some seasonal favorites include pumpkin spice, cinnamon and pine. And if you want to combine this with a fun craft, you can start making your own candles. Get creative and see what you can come up with.
11) Turn on a great romantic comedy
Classic romantic comedies set in the fall (or remind us of fall) include "When Harry met Sally" and "You've Got Mail." Two great Meg Ryan movies. And there are lot of other fun romantic comedies out there to watch (while snuggled in your throw blanket and sipping some tea).
Write down your list of favorite movies you've seen, and write down a list of movies that you've always wanted to see…but just haven't yet.








You can't fight winter but you can try your best to enjoy it.
I hope you've found some inspiration and hygge ideas to make this winter more cozy, content and comfortable.




What do you like to do to feel more cozy in the winter? How do you make the most out of winter? Let us know in the comments below.
Up Next:
Make a fun DIY wooden snowman (lots of fun with or without kids 🙂 )