Do you want a quick way for your guests to feel welcome? If so, put one of these welcome signs in your yard. They'll know they're welcome right when they pull up to the curb when you have one of these 13 welcome yard signs.

Now, they're not all going to suit your style. But one of them might be perfect for you. So scroll through them all to find your perfect yard sign to welcome your friends and family.
​

This article contains affiliate links. If you click a link and buy something I may receive a small commission at no extra cost to you. As an Amazon Associate I earn from qualifying purchases. For more information please see the Disclosure page.
13 charming Welcome Yard Signs
When your friends see one of these welcome yard signs propped up in your yard it instantly lets them know you are a gracious host and thinking about them.
1) Welcome Yard Sign #1 (Floral wreath pattern Amazon)
Here is a popular welcome yard sign that is double-sided…meaning you can read "Welcome" on the front and back.
It is a burlap fabric sign that measures 18-inches tall and 12.5-inches wide.
The Amazon product page doesn't specifically mention a metal hanging stake…so I don't think it comes with one. You'll need to have your own way to hang it.
CLICK HERE to see more details of this welcome yard sign.
2) Welcome Yard Sign with Sunflowers
Sunflowers are one of the cheeriest looking flowers so they're perfect to adorn a welcome yard sign.
This sign is the same size as the one above (18″ x 12.5″), but this one is made of polyester not burlap. The manufacturer claims it is UV-resistant so it shouldn't fade quickly.
This one clearly states that it does NOT include the pole, so you'll have to have your own pole or maybe hang it from your mailbox.

Need a metal yard stake for your flags or signs? See the popular one below.
3) Welcome to the Watermelon Patch – welcome yard sign
Are you in love with watermelon decor?
This is a corrugated plastic yard sign that includes two metal stakes to push down into your lawn to secure it.
CLICK HERE to see size of this sign.
4) Welcome Yard Sign with Customized Last Name (Etsy)
Oh man, how cool is this sign?
If you're in the market for welcome yard signs, then how about getting one customized with your last name?
This is a handmade metal sign made by the seller SpeedFabrication on Etsy. (Great housewarming gift.)
CLICK HERE to see more details and sizes.
5) Welcome Yard Signs for Dog Lovers (Etsy)
Here is a very cool gift for dog lovers. These welcome yard signs are available with different breeds of dogs on top.
The dog is made of resin, and the wooden sign (that has the "Welcome" text) is made of oak.
You can get it WITH stakes or without stakes…whatever works for you.
Not a fan of Dobermans? Well you can…
CLICK HERE to see what DOG BREEDS IT IS AVAILABLE IN.
6) Welcome Friends Personalized Yard Sign (Etsy)
This is such a cool yard sign that does come with the metal stake to secure it in your lawn.
The seller is AlPisano on Etsy, and he carved the original artwork from wood and then makes these signs out of resin from that original wood mold.
You can have your family name on these signs to add some charm to your yard.
Click here to see more details.
7) Metal Welcome Sign – classic Red Pickup truck with changeable loads
This is such a clever idea!
The truck and the metal welcome sign stay the same all year long BUT you can change out the load the truck is carrying! A fun way to celebrate the seasonal changeovers.
There is a Christmas tree for winter and Christmas, pumpkins for fall, US flags for Independence Day and more.
Very cool.

8) Welcome Home Yard Signs (Amazon)
This cute Welcome Home yard sign comes with the 11 letters ("WELCOME HOME") and 3 additional yard signs for decoration. Plus, it comes with 28 fiberglass yard stakes to secure the corrugated plastic signs into your lawn.
This is definitely an eye-catching welcome home sign! (And it's really popular too.)

You may also like:
10 beautiful Walkway Ideas for your Front Yard [boost curb appeal]
9) Welcome Home Yard Banner Sign
You could tie this Welcome home sign to your fence (like shown in the picture) or you could attach it to two trees or yard stakes.
Whichever way you decide to hang this sign, it is sure to make someone feel welcome.
Could be used for:
new baby arrivals
returning military personnel
housewarming gift
someone returning home from the hospital
Click here to see the size of this Welcome Home yard sign.
10) Welcome to our Home Signs – metal with customized name (Etsy)
Here is another great metal welcome sign by SpeedFabrication on Etsy.
Just tell them what name you want on the sign and they'll custom the Welcome to our Home sign to suit your family.
This would make a great housewarming gift for new homeowners.
Click here for more details on this awesome sign.
11) Standing Bear Statue with Welcome Sign (Lawn Signs Home Depot)
Here is a cute "Welcome" yard sign that I saw on Home Depot's website. You could use this as a lawn sign, or put it on your walkway like in the photo above.
You can see more details of this standing bear statue on HomeDepot.com
12) Baseball Welcome Yard Sign (Walmart)
This one is perfect for baseball lovers!
And it would be a great yard sign if you were having a baseball themed party.
The sign is made of corrugated plastic and comes with the two metal stakes to secure it to your lawn.

13) Welcome Frog Statue (a very cute Welcome lawn sign)
How cute would these froggies look sitting on your lawn?
This Welcome sign with the cartoonish frogs is from Walmart.com
If you love frogs, or you just want a cute welcome sign, check this one out.

I hope you enjoyed these 13 charming Welcome Yard Signs.
These'll help make your guests feel welcome from the moment they step on your lawn.
Which one will look best in your yard?
Up Next:
15 ways to make your old wood fence look better (without painting the whole thing!)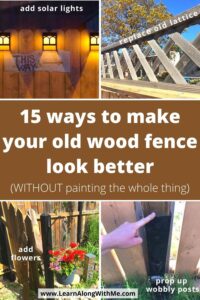 15 awesome Solar Fence Light Ideas (add ambience to your yard)
Plus check out:
What is a hedge wall? (And why might you want one?)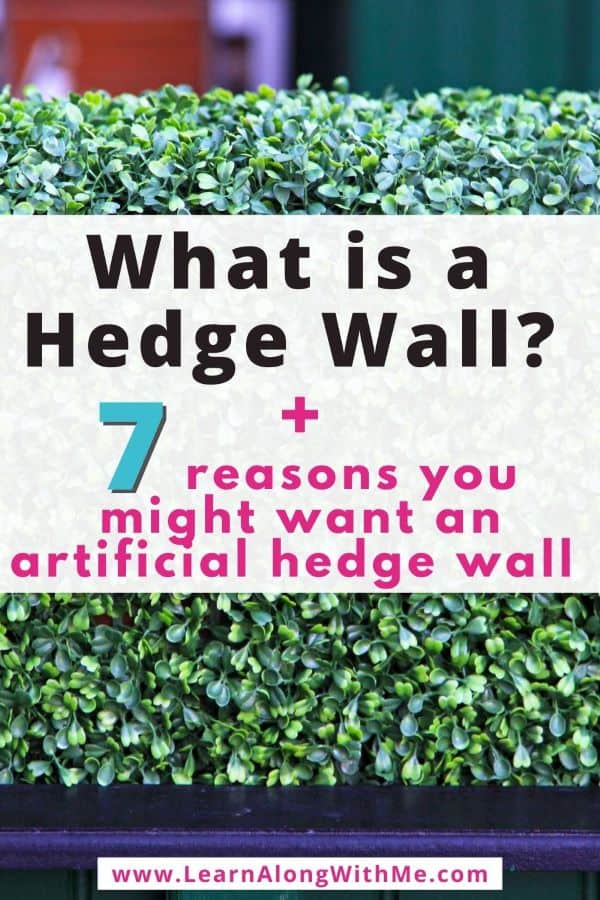 15 Umbrella Deck Mount ideas (secure it so you can secure some shade)