Woodland Nursery Decor Ideas for Boys and Girls
A lot of people love the gender neutrality of Woodland Decor for their nursery. So whether you did a gender reveal or not, you can't go wrong on woodland. It is a nice natural, simple look.
I think the whole 'pink for girls' and 'blue for boys' thing is subsiding and kids (and parents) can get more creative with the colors they choose. But regardless, the items shown here are good for anyone.
We did not do a woodland theme for our youngest daughter's nursery. In fact, we barely got the room put together before she arrived. But I think it's a very cool look. One of the items I show below may be more 'rustic' than woodland, but it could still work.
Since we haven't personally used all these items the criteria for inclusion on this list are:
must have at least 4 stars out of 5 on Amazon
Have 100 or more reviews on Amazon (I do have one exception in this post as you'll see)
This way instead of opinion from just one person (the writer of the article) you'll get the opinion of greater than one hundred people.
This post does contain some affiliate links. Please see my Disclosure page for more details.
Let's See the Woodland Nursery Decor Ideas
1) Birch tree wall decal
This type of wall decal is what I associate with the Woodland look. I think it adds a great setting for the rest of the room.
There are other similar wall decals on Amazon including Woodland animals decals that I list further below on this list.
I don't know how difficult they are to apply, but to have such a high rating I'd presume pretty easy?
These wall decals are currently rated 4.7 stars out of 5 with over 220 reviews on Amazon.
Thinking of starting a new Mom blog?
Check out GreenGeeks.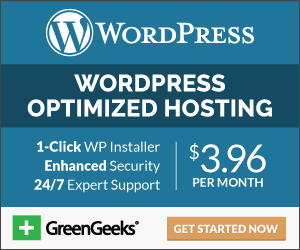 2) Wooden Arrow signs
I'm not a design expert. When something catches my eye, I can't always describe why I like it. That's how I feel about these arrows. They're likely considered more rustic than Woodland nursery decor, but the natural wood seems to fit with woodland too.
These cool pieces of art are rated 4.6 stars out of 5 with 135 reviews on Amazon.
If you like wooden wall art and signs, check out the ones below from Etsy. They're super cool looking and would really add handmade charm to your woodland nursery.
3) Wooden coat/robe hooks wall hangers
These wooden hooks would be good to hang bath robes, jackets, rain gear, etc…
They bring a little of the forest into your nursery.  And what says 'woodland nursery decor' more than WOOD?
They are currently rated 4.4 stars with 170 reviews on Amazon.
4) Copper Metal bear wall decoration
It is hard to get a sense of how this artwork would fit into the woodland nursery theme when you only see the head like in this product photo.
But on Amazon they have more photos of the bear head actually mounted on the wall in a room.
I don't think I'd personally choose it, but if you have mountain and other bear items it'd look real cool.
It is currently rated 4.2 stars out of 5 with 102 reviews on Amazon.

5) Forest Animals Fabric wall decals
WARNING –> Extremely cute animals below!
These forest animal decals are perfect for woodland nursery decor.
That little skunk looks so mischievous doesn't it. And the waving bear is just inviting you to have a great morning. I should put that in my room and wake up to that cheeriness every days!
It has an incredibly high rating of 4.9 stars out of 5 with 126 reviews on Amazon.
Painting Mountains on the Wall
Do you want to try paintings mountains on your nursery wall?  This article that explains how. (And it says no art skills required!)
The cute Wall Panels below are available for sale on Etsy. You can click here, or click the picture to see a description on these woodland nursery items.
6) Woodland Animal Closet Dividers
These closet dividers are not only cute woodland nursery decor, but they're also a clever organization idea.
It allows you to keep your baby's clothes organized in the closet: divided by age (hence size). So you can quickly grab the right clothes on busy mornings.
They are rated 4.5 stars out of 5 with 126 reviews on Amazon.
7) Woodland Animal Bedding Set
This 3 piece crib bedding set contains a quilt, a dust ruffle and a fitted sheet. It'll be like your little baby is snuggled up in the forest every night. (Actually that doesn't really sound like a good thing, does it?)I
It currently has 4.5 stars out of 5 with only 68 reviews on Amazon (less than 100). This product was the exception to my greater than 100 reviews rule. And I don't usually break rules, but this is so cute looking and has a solid 4.5 rating so I included it.
Continued below…
---
Are you looking for Nursery Organization Ideas for your little girl?  If so, you may like this other post.
---
Continued…
Below are some more amazing Woodland Nursery Decor items, but they are NOT from Amazon. These are available from an eco-friendly company called "Sprout San Francisco."
They sell higher-end environmentally conscious products that fit in well with the natural woodland theme.
If you want to check them out and their awesome collection of organic cotton bedding items click here to go to their website. 
---
I hope you have found some inspiration in these woodland nursery decor ideas.
Seeing how cute some of these items were makes me wish I planned better before our daughter arrived!
I'm sure I'm missing tons of cool ideas from this list, so if you have any please comment below.
Thank you.