A lot of people want to know, can you bring a water bottle into Disneyland? And the short answer is YES. And in this article I'll show you how to use the Disneyland app to find the nearest drinking fountains.
Fortunately, when you go to Disneyland on a hot sunny day there are lots of drinking water fountains to help keep you hydrated.
But this wasn't always the case…read on…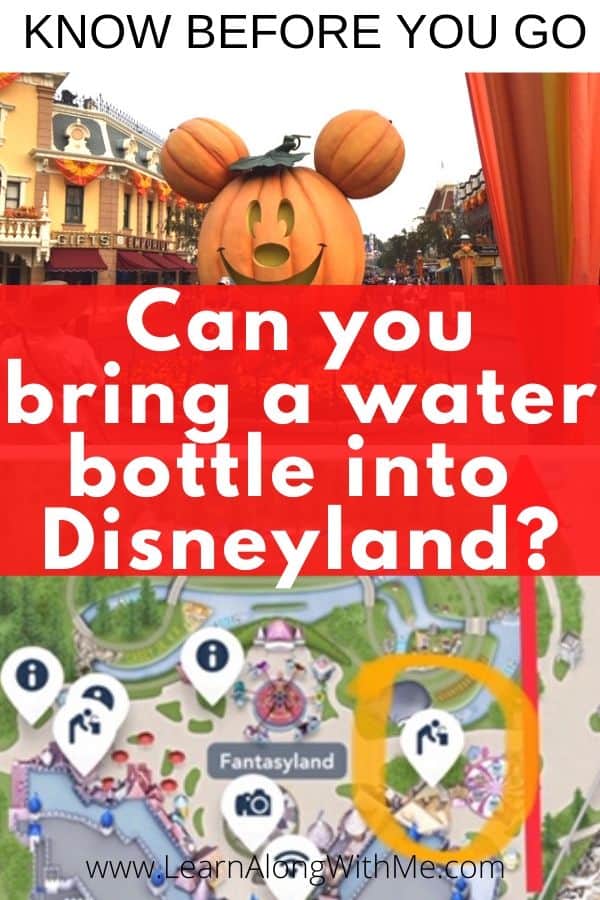 When Disneyland initially opened on July 17th 1955 most of the water fountains weren't working.
Walt Disney was accused of trying to sell more Coca-Cola because the day was around 100-degrees Fahrenheit and people were thirsty.
But what happened is that due to tight time deadlines and disputes with the workers, the plumbers said you can either have toilets that flush, or drinking water fountains: not both.
So Disney went with the toilets.
Here is a link to an interesting article about the other things that went wrong on opening day of Disneyland.
Luckily there are lots of drinking water fountains in Disneyland now, so you shouldn't have to go too far to find water.
You can ask any Disneyland restaurant or snack shop for a free disposable cup, but I suggest you bring your own water bottle to cut down on the environmental impact.
How do you use the Disneyland app to find the nearest drinking fountain in Disneyland or Disney California Adventure Park?
Step 1: Open the Disneyland app and click on the map of Disneyland
Before you visit Disneyland I suggest you download the Disneyland app from the App Store or Google Play store. There is lots of useful information in the app.
There is free WiFi in Disneyland and Disney California Adventure.
Here is my article where I answer: does Disneyland have free wifi and where to find the best reception.
The initial screen of the Disneyland app will look like the picture below. (As of Feb. 2020 anyway…it may change slightly in the future.)
Click on the map circled in yellow in the picture below.
The map will initially display the "Attractions" at Disneyland and their associated wait times.
You want to press along the top menu bar where it says "Attractions" to bring up a drop-down menu.
The drop-down menu has lots of different categories.
To find the Disneyland water fountains, press the "Guest Services" button.
Step 3: Once "Guest Services" map is displayed, filter down to just Water Fountains by pressing "Show List."
When the "Guest Services" category is selected it will show a map like the one below.
Note there is a LOT going on here.
Not only does it show drinking fountains, but it shows WiFi hotspots, it shows where Picture Spots are, it shows where the Automated External Defibrillator (AED) machines are, and more.
To filter our results down to just the water fountains in Disneyland, click the "Show List" option in the top right corner of the screen (red arrow in the picture below is pointing to it).
Step 4: Scroll Down the "Show List" options until you get to "Drinking Fountains" and click on it.
Once you scroll down the "Show List" options and click on the "Drinking Fountains" option you'll see a screen like the one below.
Step 5: Click "Find on Map" to see where the Disneyland Water Fountains are
Once you click the "Find on Map" icon you'll see a map of Disneyland with the water fountains plotted out.
You can zoom in to get a closer look at any particular icon to get a better idea of where it is located.
Once you're in the general vicinity of the drinking fountain, and if you still can't find it, ask a worker ("Cast Member") and they'll be happy to help.

Goofy Water Fountain in Disneyland's Mickey's Toontown
You'll notice the Disneyland water fountains are not regular water fountains. Above is the picture I took of the Goofy Water! water fountain in Mickey's Toontown.
Even the water fountains in Disneyland in Disneyland.
I hope this article has helped you be able to easily find the drinking water fountains in Disneyland using the Disneyland app.

There are lots of cool things that this app will show you.
So I suggest you play around with the app and get to know how to use it before you head to the Disney parks.





If you're planning a trip to Disneyland you may like these other articles:
Whose castle is in Disneyland California? [answered…and curious facts about the castle]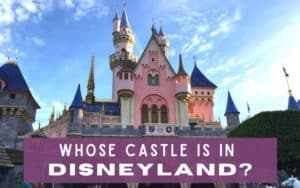 My Top 5 Thrill Rides at Disneyland
Plus you may like:
Thank you and I hope you have a great trip!
Tim