Are you looking for some helpful closet organization ideas to finally get an organized and tidy closet?
Well good because below you'll find 17 closet organization ideas that will help you make the most of this dedicated storage area.
Think about it: closets are designed and intended to be storage areas. Not many other places in the house have that sole purpose. Yet so many of us don't utilize this space effectively. Hopefully something here will help you.
This article contains affiliate links. If you click a link and buy something I may receive a small commission at no extra cost to you. As an Amazon Associate I earn from qualifying purchases. For more information please see the Disclosure page.
---
Want to watch a video of how I made these simple closet shelves? (click the video below)
These DIY closet shelves are fairly easy to make and don't require many tools. If you want to make your own closet shelves check out the video above, and then keep reading on… It is an easy DIY closet storage idea.








17 helpful Closet Organization Ideas , Hacks and Products
Below you'll find a variety of closet organization ideas that may help you finally get your closet nice and organized.
Imagine being able to close your closet door, and actually being able to find something in there!
1) Build DIY Closet Shelves (a useful DIY Closet Storage Idea)
Simple wooden shelves are great way to hold baskets and totes.
The pictures below are from the shelves I installed in my daughter's closet.
In her closet I used 2″x4″ boards as supporting boards (probably overkill).
(For the shelves I put in my closet – which you can watch in the video above – I used 1″X4″ boards and they have worked well.)
I installed 3 shelves and made sure that I spaced them apart to allow our totes to easily fit on the shelves.
Most of the totes we have are 16″ high so I spaced the shelves 18″ apart to allow easy access.
We bought our baskets from Canadian Tire, but you can probably find them at one of your local retailers.
I use similar baskets in my closet to store pajamas and underwear. They are very handy!
---
The remaining items on this post are what I aspire my closet to look like. In fact, I didn't even know half of these cool items even existed.
2) Fabric Divider Organizing Boxes
So I mentioned that I throw my underwear in a basket…and it works for me, but if really wanted to have everything in plain sight, check out an organizer like the one below.
This could fit on your closet shelves or inside a dresser drawer.
Use them as a closet shelf divider to keep your stuff nicely organized and separated.
CLICK here to check out these drawer organizer bins on Amazon.

The fabric dividers shown below are from Etsy. You can click the picture to see the product detail page on Etsy.
3) Pants Storage Rack: slide-out pants rack
This pants storage rack requires a supporting structure on each side to screw it into, but it provides a good way to organize and see your pants. It fits into an opening that is 24-inches wide.
This pants rack is made by Rev-A-Shelf. This is their 13 pairs of pants storage rack, but they also make racks for 9 pairs or 16 pairs.
Will this work for you?
4. Curved Clothes Hangers (for pants, scarves, etc…)
Check out this "no tools required" , space-saving way to hang pants in your closet. They claim they're "upgraded" because they have the addition of the black plastic tubes on them. Previously people said their pants slid off the hangers.
It looks so simple. I wish I would have though of that.
5) Hanging Closet Organizers
The benefit of hanging closet oranizers like the one shown above is that it doesn't take tools or building skills to install. You simply hang it from your existing closet rod. They are one of the simplest closet organization hacks that anyone can use.
This particular 6-shelf hanging closet organizer is made by StorageWorks. And what's cool about this one is that it has 3 drawers. So you can put pants, sweaters or purses on 3 of the shelves and still have 3 drawers to put smaller items like socks, underwear and belts. As you can see from the picture above, it isn't huge…but it will help with smaller items.
Below is a product photo showing the drawers removed from the hanging shelves.
Do you think this may help you organize your closet?
6) Hanging Closet Organizer for Smaller Items (purses, belts, etc…)
The hanger above is another great example of making the most out of your existing closet structure.
No building or installation required…just hang it from your existing curtain rod.
It allows you to hang up things like purses, belts, ties, etc…
Now there is no excuse for you to have that pile of purses on your closet floor!
Will this closet handbag holder work for you?
7) Closet Hanger for Tank Tops and Bras
Here is a hanging closet organizer designed to hold tank tops or bras.
It is a good way to free up some space from your dresser drawers.

8) Over the Door Hanging Shoe Organizer
Above is a picture of a hanging organizer that attaches to the inside of door. 
Unfortunately this wouldn't work for my closets because I have the "accordion style" bi-fold closet doors, but they sure are handy.
And even though they call them "shoe organizers" you can hold way more than just shoes in these organizers.
You can often pick these up at dollar stores or other local stores. If you can't, you can find this one on Amazon.
You May Also Like this Article on Organizing Shoes…
13 awesome Shoe Rack Ideas
9) Partition closet into work section and casual section (closet organization idea)
This is a closet organization hack and not a closet storage item, but its something you can do immediately.
To make it easier to find clothes you can sort them into your work clothes and your casual clothes section.
It takes very little time and will continue to pay dividends on those rushed, early mornings.
Put some type of divider on the closet rod so your work clothes are one side and casual clothes are on the other side.
(Or you can be like Steve Jobs and Mark Zuckerberg where you wear the same type of clothes everyday so you don't have to fuss over what to wear. Turtleneck: done! Jeans: done!)
---
10) Slide out Closet Drawer (a Rubbermaid Configurations organizer)
Do you have a Rubbermaid closet track system in your closet?
If you do, you can get this slide-out wire basket that clips on to the vertical track.
A slide out drawer like the one shown above allows you to easily access your clothes or bedding.
Will this type of closet organizing system help you?
11) Shelves with Fabric Bins
The closet organizer shown above, from MaidMAX, is a smart idea.
A lot of people have wasted space at the bottom of their closet below their hung clothes.
A shelf system like this takes advantage of that space, and comes with some fabric bins so you can store items like seasonal footwear or even socks and underwear.
It measures just under 25-inches tall. Measure from the bottom of your hanging clothes to the floor – will this fit?
12) Hang clothes back up (Basic Closet Organization Idea)
People often spend lots of money buying organizers, but their closets are still messy because they don't follow through with the tasks required to maintain a tidy, organized closet.
And this closet organization hack seems straight forward right?
But how often do you try something on and then toss it onto the bed or the floor.
Hang it back up.
It'll take two seconds. Your future self will thank you.
13) Closet Shelf Dividers
It can be tricky keeping a closet shelf organized. Sheets tumble onto sweaters and comforters spill onto the floor.
Shelf dividers like the ones shown above are intended to help organize your closet shelf and avoid these issues.
What is cool about these dividers is that they just slide onto your existing shelves: no installation required. The description states it can fit onto shelving that is up to 7/8″ thick.
These ones are made by the company Lynk. They make quality organizers, and judging by the high-rating of these shelf dividers, these are no different.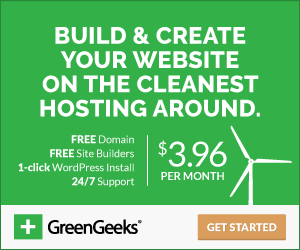 ---
14) Closet Organization Tip – Plan ahead
What are you going to wear this week? Have it prepared and avoid early morning madness rushing out the door wearing damp clothes.
This is more of time management hack than a closet organization hack, but having your clothes picked out and ready to grab from your "work clothes section" (see note above) will make your life easier.
15) Clean your closet – a closet organization tip
Yes even the closet needs to be cleaned.
And getting in there to dust, vacuum or mop provides a great opportunity to look through your junk (I mean stuff) to see if there is anything you can donate or recycle.
If it isn't in season then set it aside and rotate.
When you rotate out your seasonal clothes and bring in the clothes for the new season evaluate whether you will actually wear it. Did you wear it last year? If not, why would you start now?
16) Tension Rods add Closet Organizing opportunities
Tension rods are so versatile for storage and home organization.
They can act as a closet rod.
Just be careful that you don't overload it. Or you can screw a few pieces of wood to the walls and then put the tension rod just on top of the wood. It will provide extra support.
If you like tension rod organization ideas click here to see my post on this topic.
---
17) Declutter your closet
What would an organization post be if decluttering wasn't mentioned at least once?
You know it doesn't matter how well you organize junk…its still junk.
But what is junk and what is worthy will be left up to you. Marie Kondo of "Tidying Up" fame says to hold your stuff and see if it sparks joy: actually handle the item and see how it makes you feel.
What kind of weird stuff do you have in there that doesn't below? For instance, put your books or magazines on a book shelf or donate them.
I hope you have been inspired to organize your closet, and have found some closet storage ideas and closet organization ideas to help you.
Good luck!
If you enjoyed this article, check out:
If you want more closet storage ideas check out my article on 53 clever closet storage ideas.
CLICK HERE TO PIN THIS IMAGE TO PINTEREST